The Restaurant Cleaning Checklist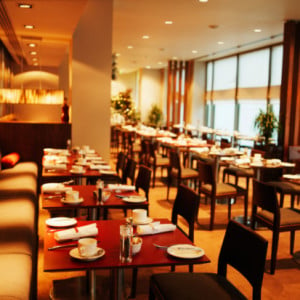 Just as crucial as the food served, cleanliness matters in the restaurant business. A dirty eatery will not be frequented as people will feel the food is also of poor quality. Poor restaurant upkeep can hurt all areas of the business. By establishing a set of restaurant cleaning rules to follow, customers and employees alike will feel more comfortable and content in the environment you have provided.
√ Implement a scheduled cleaning while keeping up with cleaning standards
After closing at night or before opening in the morning are usually the best times for routine cleaning. While customers are away, cleaning standards can be maintained without disrupting the restaurant experience. Having an established schedule will ensure customers and employees are starting their workday or dining experience in a clean environment. To always reach the highest restaurant cleaning standards, consider contracting the work to a professional cleaning service.
√ Keep surfaces in pristine condition
Make sure all surfaces are dusted and polished to keep the place looking like new. It is also important to sanitize and disinfect the appropriate areas. Get rid of germs and bacteria that lurk around the shared spaces so customers and employees can avoid sickness. Perhaps one of the dirtiest places in a restaurant is floors. Vacuuming, sweeping and mopping can be a large task with the amount of floor space in a restaurant. Ensure a thorough restaurant cleaning by taking care of all surfaces.
√ Restock supplies
One place that requires a constantly filled supply inventory is the bathroom. By keeping the bathroom fully stocked, cleanliness is much easier to maintain. Everything can then run smoothly, and people will feel at home in your environment. Since bathrooms are one of the most important influencers of a customer's perception of a place, restaurant cleaning should focus on keeping the rooms clean as well as stocked.
Following these broad sections of the cleaning checklist can help you achieve positive customer feedback. To make sure all areas are properly cleaned, Jani-King extends its commercial cleaning services to the restaurant industry. All points on this checklist are covered when you employ the professionals at The King of Clean. Customer satisfaction is Jani-King's top priority. Depending on the type of restaurant you run, the experts will customize their cleaning program to fit your needs. Your customers and employees will be satisfied while you continue to run the successful restaurant of which you always dreamed.