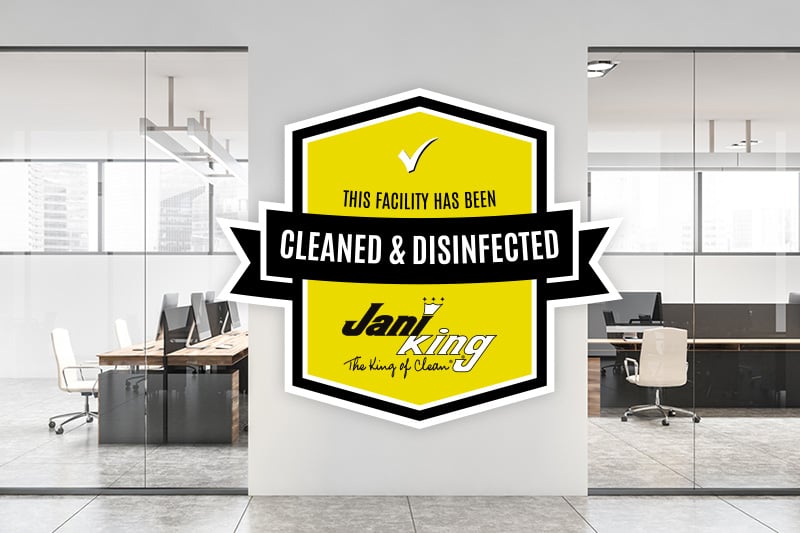 Jani-King of Cleveland Presents the Start Business Franchise & Enterprise Expo
(May 3, 2010) Cleveland, Ohio – There is an upside in the down economy. Solutions emerge from entrepreneurs, and job seekers – close to 9% of them, according to the Challenger, Gray & Christmas' job market index released in January, are starting businesses of their own. New business development is crucial to a sustainable recovery. That's the reason for the Start Business Franchise & Enterprise Expo presented by Jani-King of Cleveland on September 25th in Ohio.

(May 3, 2010)
Cleveland, Ohio
– There is an upside in the down economy.  Solutions emerge from entrepreneurs, and job seekers – close to 9% of them, according to the Challenger, Gray & Christmas' job market index released in January, are starting businesses of their own.  New business development is crucial to a sustainable recovery.  That's the reason for the Start Business Franchise & Enterprise Expo presented by Jani-King of Cleveland on September 25th in Ohio.
Employed, unemployed or underemployed professionals and investors seeking a more flexible, self-secured income can meet over 50 franchisors, business product and support service providers, and startup assistance non-profits at their exhibits and the two speed networking events scheduled that day.
Keynote speaker Robin Sacks has this to say to professionals who are frustrated with their job search "Step off the hamster wheel for a moment to think about 'who you are' instead of 'what you do.' Use this time as an opportunity to look for something you have always wanted to do or try.  You will be amazed at the opportunities that surround you. Failure should never scare you…regret should scare the heck out of you.  Life is not a dress rehearsal…perform!"
"If you are even considering turning what you are losing in time and income into something positive of your own, the Franchise & Enterprise Expo can give you ideas, resources, and connections that will help." says Jeri Vespoli, Franchisor and co-producer of the Expo.
In Ohio, the location of the flagship Start Business Franchise & Enterprise Expo, there are over 640,000 unemployed and very talented individuals. Franchisors and professionals who have established business models can talk with those who are seeking to get out of that statistic and into business.
Jani-King of Cleveland, with over 350 franchisees, is proud to be the expo's presenting sponsor.  Ranked by Entrepreneur magazine as #1 in their category for 23 years, and #8 overall, their low-cost investments make them a popular choice for entrepreneurs.  Jani-King of Cleveland's master franchise owner, Joe Carollo, and his corporate regional office provide significant support to local owners in planning, financing, training, billing, and customer service-they even provide the customers. This allows the franchise owners' main focus to be on running their business.
The expo will be held at the Cuyahoga Valley Career Center, another show sponsor, in Brecksville on September 25th from 10 AM – 3 PM.  Exhibit and ticket information is available at www.startbusinessexpo.com
About Jani-King

Jani-King is the world's largest commercial cleaning franchise company with over 13,000 franchise owners worldwide. Founded in 1969, the company has over 120 regional offices in 16 countries. Through a network of regional support offices, Jani-King contracts commercial cleaning services for various facilities including healthcare, office, hotel/resort, manufacturing, restaurant, and sporting venues. The company has consistently been recognized as the top performer among commercial cleaning franchises.
For 2010,
Entrepreneur
magazine has ranked Jani-King as the:
#1 Commercial Cleaning Franchise (23 years)
#1 Homebased Franchise
#2 Low-Cost Franchise
#5 Franchise Under $20,000
#8 Overall Franchise
#7 Global Franchise
For further information on how

Jani-King of Cleveland
can assist you in your commercial cleaning needs, please call (440) 546-0000.
Jani-King of Cleveland offers commercial cleaning, janitorial services, and franchise opportunities in Cleveland, Ohio and the surrounding communities. Contact us today to learn more.