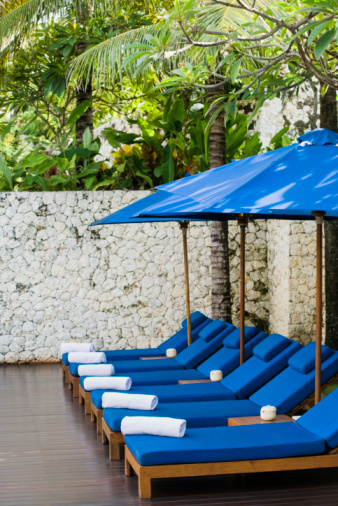 A resort large or small takes a lot of work to maintain.  It is easy to let small things slide; however, it is vitally important that your cleaning standard does not drop or else you are sure to lose customers.  If people come to your resort and notice that the rooms, restaurant or grounds are not clean, not only will they not return, they will also speak negatively to others about your resort.  In fact, it has been estimated that a person who is unhappy about a particular experience or product will tell at least 50 other people about it.  That can make for a lot of negative advertising that may even ruin your resort in the end.
Since it is almost impossible to stay on top of all the details of keeping a resort clean, it may be advisable to hire a resort cleaning company from time to time.  A resort cleaning company is one that specializing in resort and hotel cleaning.  A good company is one that is finely attuned to detail and will clean not only the larger, more noticeable areas but also smaller areas that may not be immediately noticed by either the resort staff or resort guests.
A cleaning company can be found by either doing an internet search or looking through your local yellow pages.  It can be good to call a number of cleaning companies to see what exact services the company provides and what the total cost will be.  You should also ask the company how long they have been in operation, what their experience is in resort cleaning and what sort of training and experience the actual cleaning crew has.  While price is a large factor, it is also important that the cleaning crew is competent and does a good job.
For more information on resort cleaning please visit Jani King.