Stadium Cleaning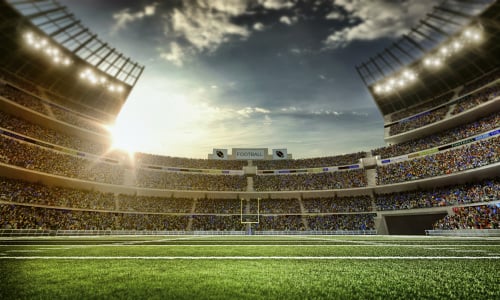 Have you ever left a stadium and noticed the mess all around you? How do they clean up all the drink spills, the popcorn kernels, the gum stuck on the ground? It isn't easy, but it isn't impossible either. Most of these large venues use professional stadium cleaning companies to help clean up the mess and get the venue ready for the next game or show.
Not all professional stadium cleaning companies are what they claim to be. You've seen this before when you walk up to your seat only to notice that someone else's moldy pretzel has taken your spot, or when you find it difficult to lift up your shoe because someone's gum is holding it in place. To avoid this and other grisly cleaning crimes, venue managers should research the stadium cleaning company they wish to partner with.
Jani-King is the global leader in the commercial cleaning industry, and their stadium cleaning crews are the preferred choice for some of the best stadiums in the world, including Dallas Cowboys Stadium, Qualcomm Stadium, and many more. A top quality stadium cleaning service doesn't only show up after the event is over — they are there before, during, and after the event, making sure that all supplies are stocked in the bathroom and trash is picked up off the floors.
With cleaning crews of up to 100 members and a solid action plan, Jani-King has stadium cleaning down to a science. The key to Jani-King's success lies in their close attention to detail in even the largest of venues. With over 40 years in the commercial cleaning industry, Jani-King has the ingredients and the recipe to help you succeed.