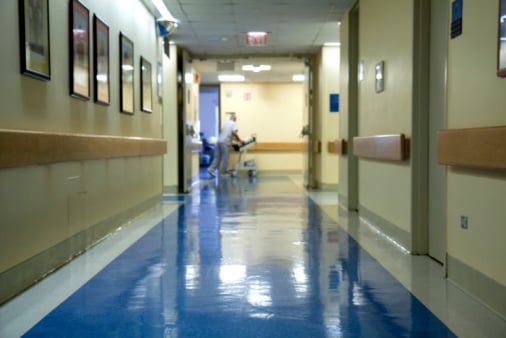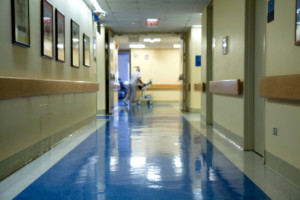 How clean is clean in a hospital? The faint scent of industrial strength chemicals and bright white floors may inspire confidence. However, what the eye can't see often causes the greatest harm. Improper sanitization methods create a breeding ground for dangerous pathogens. Hospital cleaning that fails to meet industry standards and government regulation is at the root of high infection rates. Because infection can lead to death, cleanliness is a top priority for hospitals.
Deaths resulting from Healthcare Associated Infections (HAI) continue to be reported. This has prompted new local, state and federal regulations. Professional cleaning companies eager to hold onto their contracts now require their employees to complete specialized training. Many of these training programs are developed using the standards outlined by the Association for Professionals in Infection Prevention (APIC) and the Centers for Disease Control (CDC). To ensure hospital cleaning levels are compliant, hospital administrators are also providing more oversight.
Prompting compliance, many states now require that hospitals make infection rates public. By publicizing infection rates, consumers can make more informed healthcare choices. Many healthcare consumers have more than one hospital option. As hospitals feel the impact of consumer decisions, they are investing in professionals that can deliver highly trained cleaning specialist equipped with cutting edge cleaning technology.
Clean in a hospital setting extends far beyond what the human eye can see. Healthcare Associated Infections (HAI) can be prevented with the right methods and technology. Working to achieve higher standards is key. Moving hospitals in a safe direction, strict regulations are shaping hospital cleaning standards to encompass a wider range of cleaning requirements. Hospitals are meeting consumer and government demands by working with the most capable commercial cleaning companies. The results not only protect patients, but they also protect hospital staff and the general public.