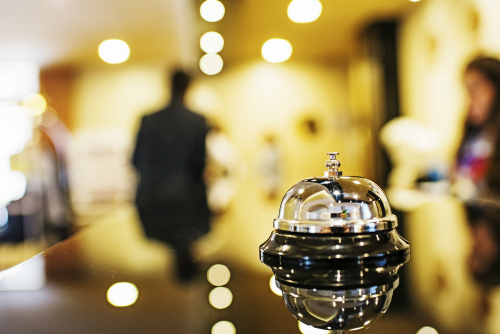 Aside from personalized service, one of the first things a guest will notice about a hotel is the quality of the interior environment. Hotel cleanliness is the main feature that travelers look for when choosing where to stay, outranking not only price/value and location, but also room amenities.
Guest stay experiences play crucial roles in the hotel businesses. As important as great customer service, a healthy and clean environment strengthens a hotel business as well as the contentment of employees and guests. If a hotel fails to meet a guest's cleanliness standards, that hotel will likely fail in many areas which will hurt their image, cause them to lose guests, and generate negative reviews of their property. Improvements can be implemented to save or uphold a business. Jani-King franchises specialize in a variety of housekeeping services and manage to meet the highest cleaning standards. To maintain and ensure a thorough hotel cleaning, Jani-King has implemented a set of rules that work towards a more comfortable and hygienic business environment.
Hotel cleaning without disruption to the guest is crucial. The last thing a hotel would want to do is drive away their guests while trying to improve their business. By employing a scheduled routine cleaning during early mornings or night, while guests are typically away, the hotel can ensure a healthy and relaxing setting.
Another fundamental rule that Jani-King franchises encourage is to keep surfaces in pristine condition. From bathrooms to bedrooms, curtains, towels, furniture, and bedding, the importance of sanitizing and disinfecting areas will diminish lingering bacteria around shared spaces and avoid spreading sicknesses. A thorough hotel cleaning also takes care of hotel floors, lounge areas, gyms, and many other hotel facilities.
To further maintain a clean and successful business, a hotel cleaning crew must continuously have a full stock of bathroom necessities. The most uncomfortable situation for a guest is lack of toilet paper, towels, or hand soap. Keeping the cleaning supply inventory filled will guarantee a good customer impression and continued satisfaction.
Jani-King extends its commercial cleaning services to the hotel and resort industries in order to promote a smooth running property by completing these check points.