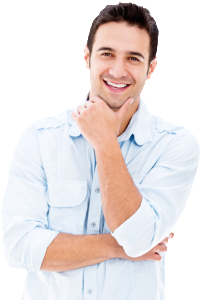 For hard-working professionals across the country, the holiday season comes as a much needed escape from the toils of everyday life. Time off of work during Thanksgiving and the December winter holidays offers quiet time away from the struggles of climbing the seemingly endless office ladder. This year, why don't you give yourself a gift that will last – a new career that won't leave you counting down the days until your next vacation.
Cleaning franchise opportunities with industry leaders like Jani-King offer aspiring entrepreneurs an affordable and accessible solution to their dreams of small-business management. Franchise ownership is a unique sector of entrepreneurship that matches motivated professionals from all different backgrounds with a reliable business model and reputable brand name. The combination of these two factors creates a mutually supportive partnership of franchisor and franchisee that reaps results for everyone involved.
In uncertain economic times, opening a business from scratch is not only difficult, but also expensive and risky as well. Starting a cleaning business with Jani-King is backed by the trusted support and training of a national brand which helps reduce many of the common pit falls experienced by first-time business owners.
Cleaning franchise opportunities in particular continue to be a popular choice for franchisees thanks to their expansive range of customers, since virtually any major facility benefits from a commercial cleaning service whether it be a shopping mall, a hospital, or an office building. The flexibility of the cleaning franchise model allows franchisees to tailor the business model to suit their own personal and financial goals – growing and expanding at your own pace, shaping your new lifestyle every step of the way.
This holiday season give yourself a gift that will keep on giving back for years to come with a newfound career in entrepreneurship with cleaning franchise opportunities like these! The New Year comes as the perfect chance for a new lifestyle that you and your loved ones can all enjoy. Personal and financial freedom backed by a proven business model of success – now that's a happy holiday.