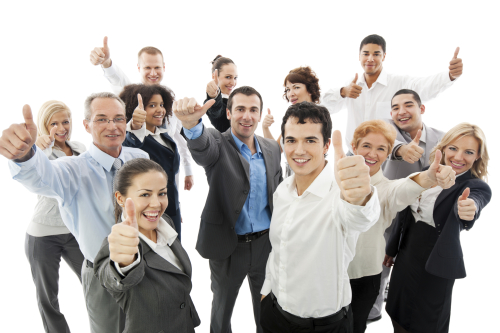 Give Yourself Something to Be Thankful For: A New Career You Love & Enjoy
The Thanksgiving holiday is an important time of the year for households across the country to take time to remember all that we have to be grateful for, and to see the hard work of the year pay off as we look forward to a new year of unexpected adventures and changes.
For those stuck in dead-end jobs, endlessly climbing the corporate ladder with no recognition or reward – your hard work from the year may not leave you feeling very thankful. For the new year why not give yourself something you can really be thankful for, a new opportunity where your hard work can translate into newfound personal and financial freedom like never before.
Low cost franchise opportunities, like those with industry leaders like Jani-King, offer unique solutions to aspiring entrepreneurs looking for a reliable and less risky alternative to traditional small business start-up. The franchise system allows you to capitalize on the national brand image and proven business model of your company to eliminate many of the common pitfalls experienced by first-time business owners.
In particular, low cost franchise opportunities are specially designed to offer unique solutions to franchisees from a wide variety of backgrounds based on each individual's unique needs and goals. While some of the leading franchise networks can charge upwards of $300,000 for their packages, Jani-King remains dedicated to providing individuals across the country with a low cost franchise model that continues to see growth even in today's uncertain economy.
The commercial cleaning industry is a network of businesses and hard working professionals that truly deserve our thanks this holiday season. A thank you for keeping the facilities and businesses in our communities safe, clean, and hygienic for all to enjoy. This consistent need for quality cleaning services is what continues to drive Jani-King's success and what makes our low cost franchise model one of the most intriguing options on the market today.
Get started today by visiting us online and getting in touch with a friendly commercial cleaning professional to learn more about the low cost franchise packages available with Jani-King, the undisputed King of Clean.