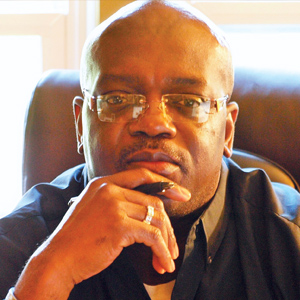 Charles Jones, a dedicated unit franchise owner in Philadelphia, isn't afraid to ask for new business or even show off the results of his work to potential customers. He's proud of the work he and his staff complete and it's one of the selling points he used to sign his latest account.
"I'm currently cleaning a group of apartments that are managed by a property management company located in the same area as my new account," said Jones. "So I stopped by the offices of my new account and introduced myself to the property manager and invited her to either go visit one of the locations that I service or call any of the current property managers that I work with. Three days later she gave me a call and stated that she was impressed with one of the buildings that she had visited and that the property manager had nothing but a rave reviews about me and my staff. She proceeded to say that she would pass my phone number on to some fellow property managers in the area and the next thing I know I was signing two new properties and am currently working on a fourth."
Without the confidence to walk in the door of a potential customer and without the results to back up his offer to visit other properties, Jones may not be able to enjoy the lifestyle that he does today.  According to Jones, it's the opportunity for a 'beautiful quality of life' that he enjoys and it's one of the things that attracted him to invest in a Jani-King franchise.
"Vacation on my time and being able to set my schedule to fit my daily needs are benefits of working for yourself," said Jones.  "I chose Jani-King because everything from the start-up costs to training to franchise fees was all laid out for me in the very beginning. There were no surprises. I also researched Jani-King and found that it was a strong international company with a support system. All I have to do is pick up the phone and I can call the regional office for any and all support. They are awesome."
While Jones' hard work and dedication have helped to earn him new accounts, he believes that treating his employees and customers with mutual respect is another key to his success. "You have to listen to what they are saying or what they're not saying," said Jones. "Communication is important and you have to let them know this is a partnership."