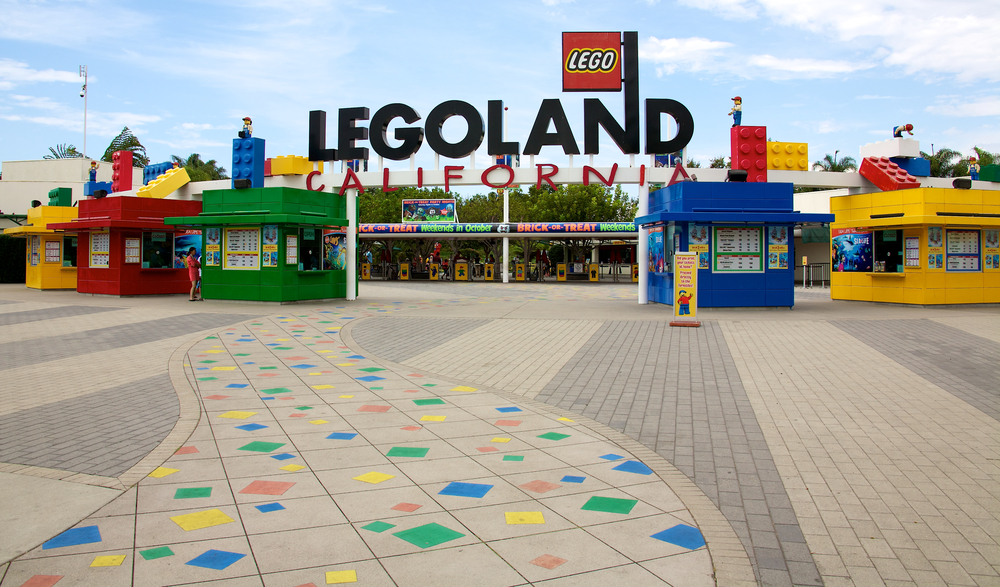 In the coming months, theme parks across the country will be preparing for an influx of guests. In San Diego, Jani-King's winning program was selected to help one unique customer ready its rooms and keep its public spaces clean.
"LEGOLAND® is a very big name in Southern California and we look forward to growing this business opportunity beyond the hotel property," said Randy Frazine, Regional Director for Jani-King of San Diego.

Opened in April of 2013, LEGOLAND® Hotel California contains 250 rooms and a lobby, a skyline bar and cafe, a swimming pool and a brick restaurant. A unique feature of the rooms is that they all of them incorporate either the LEGO® Pirate, Knights, or Adventure theme. Many features of the hotel incorporate nontraditional aspects inspired by the LEGO® brand such as a 'disco' elevator with a mirror ball and flashing lights and a 32 foot high shipwreck and castle in the lobby. The Bricks Family Restaurant also includes many features designed using Lego elements including giant LEGO® kitchen equipment, enormous LEGO® dishes of foods and LEGO® spinning plates.
"We offered this account to one of our leading franchise owners, James Davis," said Frazine. "James was responsible for a large part of our success with the San Diego County contract. James has a keen eye for detail, very good customer services skills and he follows a business practice of supplying his employee's with the tools and safety equipment they need to get the job done right the first time."

In addition to the initial clean of all hotel rooms, Davis and his crew will be provide overnight cleaning for all public spaces and all back-of-house spaces. Davis and the regional office hope that other areas of the resort will become Jani-King's responsibility as the hotel begins to experience the results of Jani-King's program."When the San Diego fires were blazing, LEGOLAND® Park & LEGOLAND® Hotel lost power for two days," said Frazine. "Partnering with us through this difficult emergency situation, LEGOLAND® was impressed with how well Jani-King handled the situation and they were happy to have Jani-King as their newest partner."
LEGOLAND® California Resort includes LEGOLAND® California, SEA LIFE® Aquarium, LEGOLAND® Water Park and LEGOLAND® Hotel. All are geared for families with children between the ages of 2 and 12. At LEGOLAND® California, you'll find more than 60 rides, shows and attractions including LEGO® Star Wars™ Miniland Model Display, Pirate Reef and LEGO® Legends of Chima Water Park opening summer 2014. SEA LIFE Aquarium is home to more than 5,000 living creatures and incorporates LEGO® models into a child's voyage to the depths of the ocean featuring play zones, fun facts and quiz trails. LEGOLAND® Water Park features more than 7 slides, sandy beaches and the unique Build-A-Raft River.