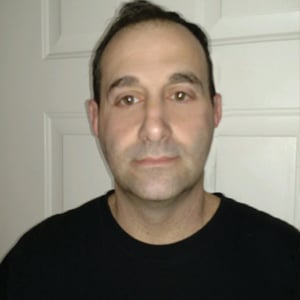 Convincing management that there's a better way to do business after having 25 years of in-house service is no small task. But that's exactly what Mike Nocero, a unit franchisee from New Jersey, was able to do, even with significant opposition from management to change.
"Mike is a dedicated and driven franchisee," said Leo Mac, Regional Director for Jani-King of New Jersey. "To assure he was prepared for going after this account he visited the regional office and discussed responses to any possible objections he may receive. Because of his preparations, he was able to secure the cleaning operations for all three warehouses when initially they had only considered outsourcing one of the buildings."
The service is scheduled to begin March 15, 2015. A team of 14+ technicians and supervisors are currently going
through Port Authority background checks and training. Nocero,
who has been a Jani-King franchise owner since 2006, says that his internal drive and the regional office support help him to succeed.
"I view the regional office as a business coach," says Nocero. Their overall support and guidance as well as the fact that I'm obsessed with my business are what make me successful. Another key is to inspect all of your accounts. Everyone makes mistakes; the business owner must be the failsafe."
While Nocero admits he's doesn't have as much free time as he would like, he expects to hire more managers to help him run the business so that he can grow his franchise while gaining more control of his time.
"The biggest benefit to my Jani-King franchise is that I am in control of my destiny," concluded Nocero.