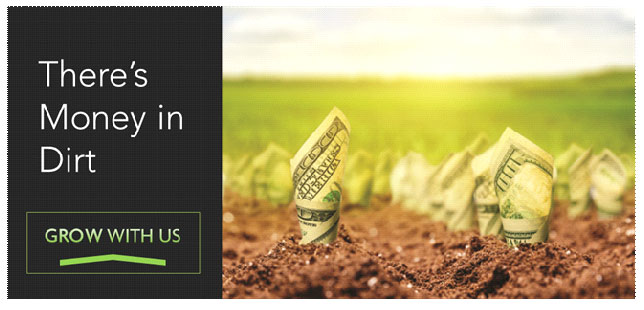 It's true. There's money in dirt.
Think about your house and how many times you empty the trash, dust the furniture and, yes, vacuum dirt.  Week after week, it just keeps coming. Imagine the amount of dirt tracked through a large commercial building with hundreds of people flowing through every day.  There's money in dirt.
How much dirt? There are rows and rows of office buildings, restaurants, retail centers, warehouses, hotels, hospitals, stadiums and so much more in every market that we service.  We've already established support offices and customers, and now we've identified even more opportunities. What we need are growers; people who want to grow their own business.
Contact us today and let us help you plant, grow and enjoy a business of your own. There's plenty of dirt to go around.