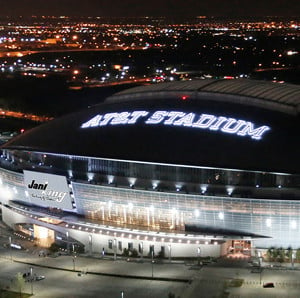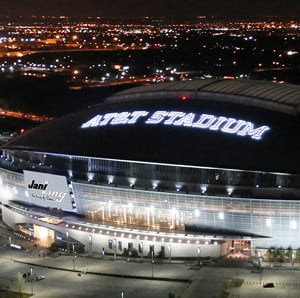 A successful stadium event pivots around cleanliness. A game can stretch into extra innings, but fans will be hard pressed to give the event a rave review if garbage piled up and bathrooms became inaccessible. Stadium cleaning demands a high level of expertise. Cleaning before, during and after a stadium event requires extensive planning as well as a love of great customer service. Commercial cleaning companies with experience in stadium cleaning know that their role has a significant impact on event success.
Cleanliness helps spectators focus on the entertainment. Despite the ubiquitous drinks and snacks at stadium events, people don't want to see overflowing trash cans. They expect to walk on floors that don't feel sticky, and they want to sit in chairs that show no mark of previous events. When it's time to use the restroom, customers don't want to be deterred by dirty stalls and littered wash areas. Cleanliness levels influence how people perceive the quality of a stadium event.
Stadium cleaning demands meticulous planning. The logistics of preparing the stands, the food areas, the restrooms as well as team or artist dressing rooms in time for kickoff or curtain call are complex. Commercial cleaning companies come equipped with the training and equipment needed to execute strict timelines.
Professional cleaning specialists need to juggle cleaning and customer service during an event. While a member of the cleaning staff is mopping up a spill, a spectator might ask for the nearest recycling bin. A courteous response is important to ensure excellent customer service.
Stadium cleaning calls for a high level of professionalism. Cleanliness must be consistent from start to finish without letting great customer service fall to the wayside. Specialized training and state-of-the-art equipment are imperative in order to meet the raised expectations. A lot rides on successful stadium cleaning. Event organizers rely on the expertise of a commercial cleaning company to deliver the support necessary to make the game, concert or race a triumph.