A Bright Future Is In Store for L.A.'s Newest Commercial Cleaning Franchise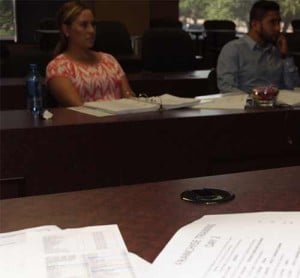 Are you asking yourself, when is the right time to own a commercial cleaning franchise? Due to the constant need for business cleaning and the one hundred billion dollar commercial cleaning industry, now is the right time for Isaias and Teresa to start their commercial cleaning franchise in Los Angeles. Being hard working entrepreneurs, they said the greatness of starting their own commercial cleaning franchise with Jani-King is that they are given the tools and resources to ensure their business succeeds. The potential of failure is the main reason individuals may avoid starting a franchise. With the solid work ethic and dedication Isaias and Teresa clearly possess, they will be sure to succeed with their very own commercial cleaning franchise.
Isaias and Teresa understand that the hardest part of starting a new business is building a solid foundation of clientele to ensure constant revenue. They knew that starting a Jani-King commercial cleaning franchise would not require them to build that initial client base because as it has already been established. Teresa said, "With Jani-King's well respected reputation you can spend more time focusing on your life instead of scrambling to find customers".
One of the reasons Isaias and Teresa chose to start their business with  Jani-King is that franchises are supported by a well established franchise-organization. They know franchisees are not alone in their journey and they can count on their local, regional offices to help them succeed. Time and time again, Jani-King franchisees have demonstrated great success in the commercial cleaning industry, Isaias and Teresa are ready to keep that momentum going. They have a passion for cleaning and their family has been successful in the business as well so it's no wonder Isaias and Teresa cannot wait to get their very own commercial cleaning business started.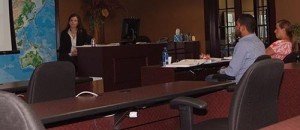 Isaias and Teresa know their strengths reside in cleaning and without Jani-King assisting them with technical and administrative support, operational support, marketing support and business development coaching, starting their business would have been infinitely more difficult. Furthermore, they felt comfortable knowing Jani-King expects success from all of their franchise owners and they will do what it takes to help them achieve their goals.
Best of luck to the newest Jani-King of Los Angeles franchise.