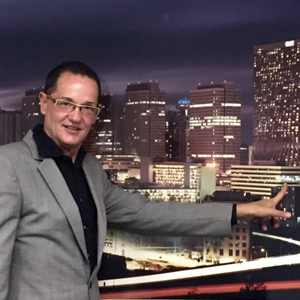 It wasn't long ago that we featured Atlanta Franchisee Craig Taylor as the Crown Club winner after signing a major hotel property in the city. At the time, Taylor was in the process of rebuilding his Jani-King franchise after several downtown hotels changed service providers for what they thought would be a better property management system. Now, one by one, the hotels are coming back to the superior quality provided by Taylor and his Jani-King franchise.
Taylor's latest returning account is the Holiday Inn Centennial Park. Demanding better housekeeping services for their guests, the property worked with Taylor and the local Jani-King office to finalize a contract for full housekeeping services.
"I don't look at losing an account as a negative," said Taylor. "I take a positive approach and get renewed energy to sign new business and renew my goals. With this account, I never lost faith and continued to network with my customers over the past couple of years."
Taylor attributes part of his business success to his father. According to Taylor, his father ran a very successful construction company and instilled a deep desire to be successful into Taylor. His father also exhibited a great work ethic, one that has stuck with Taylor his entire life.
When asked about his future goals, Taylor stated that he wants to continue to be at the top of his game so other franchisees have someone that will inspire them to be the best that they can be. Taylor has always enjoyed being a mentor to franchisees that want to take their business to the next level in Atlanta.