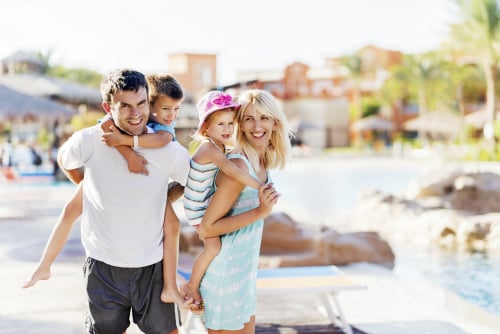 Resort guests do not want to lift a finger. By mere definition, visiting a resort implies ultimate relaxation. They want to be pampered. Resort cleaning plays an important role in helping guests unwind. Poolside chaise lounges that are so clean they look new keep patrons focused on the swaying palms. Spotless glasses invite guests to admire the tropical slices of fruit lining the edge. Impeccable and friendly customer service builds confidence. Top quality resort cleaning is successful in two areas: cleanliness and hospitality.
Resort cleaning is complex. Beyond guest quarters, most resorts offer a staggering array of amenities. Each area requires a unique approach to cleaning. Fitness centers, spas and restaurants all need to be cleaned and sanitized to meet local and federal regulations. Pool areas and Jacuzzis need to be monitored for debris and chlorine levels. Community areas need to display a level of cleanliness on par with guest quarters. This includes the elevators, stairs and hallways leading to rooms. Whether or not visitors spend a lot of time in rooms, every corner needs the detailed attention of a professional cleaning specialist. Cleanliness helps resort guests to just sit back and take pleasure in what is often a well-deserved vacation.
Hospitality is also a key ingredient in professional resort cleaning. Because cleaning a resort is an around-the-clock process, guests will repeatedly interact with the cleaning staff. Hiring cleaning professionals trained in good customer service as well as cleaning best practices is imperative to achieving a friendly and tranquil resort feel.
Resort cleaning has a significant impact on the success of a resort hotel. Cleaning and hospitality work in unison to deliver guests an easy path to relaxation. Setting high standards in both areas is important. With all cleaning hands on deck, resort guests don't have to move a muscle.