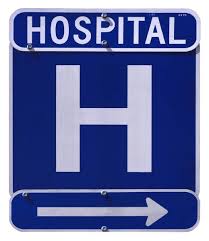 There are many kinds of cleaning companies today, the majority being general office and office building companies that very successfully dust and vacuum, scrub bathroom sinks and kitchen floors. Others choose to operate specialty cleaning businesses, such as medical office and healthcare cleaning. Individuals in this type of business find the work rewarding, helping others even as they have to take special care against germs and blood-borne pathogens.
Standards of the trade
When working in healthcare cleaning, goggles, latex gloves and protective clothing are the every-day basics, as are disinfectants and thick trash bags. The key is knowing how to properly disinfect while exercising caution in a medical environment.
Cleaning Procedures
When working in healthcare cleaning, cleaning a medical office involves the waiting area, the examination rooms, the doctor's personal office, and the bathrooms. The waiting room and doctor's persona office require dusting, vacuuming, polishing furniture and wiping down surfaces with disinfectant. Sweep the floor, vacuum the carpets, and mop the floor with disinfectant.
In the waiting room and doctor's personal office, wipe down counters with a dry cloth, and then disinfect to remove germs. Do the same with tables, telephones, windows, and then wipe them down with disinfectant as well. Bleach diluted in water makes a very good disinfectant.
The Examining Rooms
From each examining room, put used linens, patient gowns, towels, etc., in medical disposal bags and place in specified area for collection by the laundry service. Empty the trash cans into medical disposal bags, wipe down the exam table, counters, sinks, and any furniture and chairs, doors and door handles—anywhere patients have touched—with disinfectant. Sweep the floor, and then mop with disinfectant. Best cleaning practices for a healthcare cleaning business.
Bathrooms
Spray disinfectant on and around the toilets, the countertops and sinks, stall walls and doors and allow to sit for at least five minutes to thoroughly disinfect. Use a vinegar solution to clean mirrors and windows. Wipe down soap and paper towel dispensers with disinfectant cloths. Sweep the floor and mop with disinfection.
And when starting a healthcare cleaning business, consider a Jani-King franchise. Jani-King is the industry leader in commercial and janitorial cleaning services. Its franchisees enjoy unequaled support in starting a cleaning business which includes helping to secure clients and perfecting best cleaning practices. Jani-King is the world's largest commercial cleaning franchise company with more than 12,000 franchises in 15 different countries.