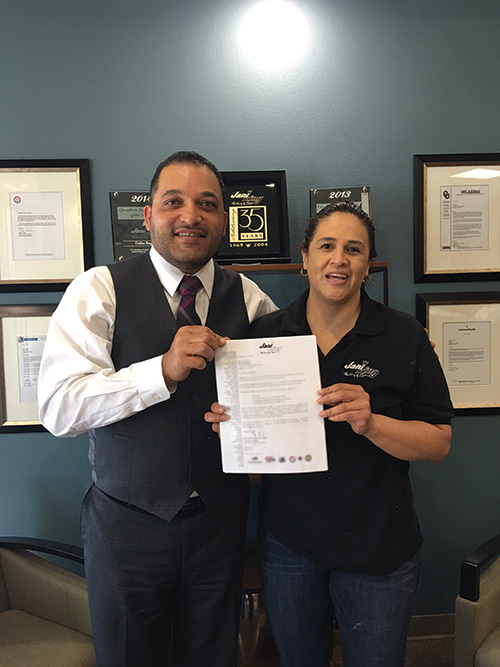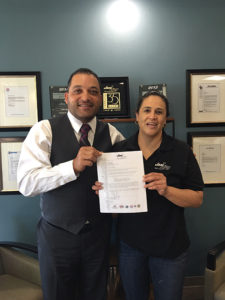 For Dallas based franchisees Dalia Revilla and Laura Najera growing their business comes down to just a few key strategies, but they are ones that are most important in any service industry. This month's crown club winning team earned their recognition, and new business, by focusing on customer satisfaction and it's paid off.
"We always put our clients first and sustain communication as often as possible," said Revilla. "When there's a problem, we immediately address it. If the client has a question or would like to alter anything in the cleaning schedule we make it a top priority and push forward to get it done immediately. It's rewarding to know that the efforts we put forth at an account, earn us new business through a referral."
The team purchased their franchise in 2009, after Revilla was referred to Jani-King of Dallas by an employee. She always wanted a business of her own to help others and Jani-King offered the right opportunity. Now, the franchise has 10 employees and plans to take on larger accounts in order to not only help their business grow but to help others success at work.
"Working for myself has boosted my self-esteem to the highest level," said Revilla. "I know that Laura and I can do anything we put on our mind to and I am excited to share my experience and knowledge with our employees."
Revilla and Najera say they are excited for their future with Jani-King and anticipate growing their business and developing additional staff through great customer service. "We are more than thrilled to see our business thrive and we will continue to maximize our potential," concluded Revilla.