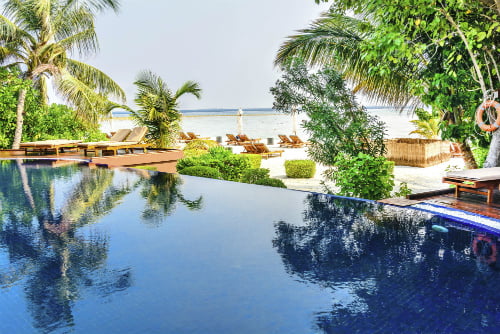 Ask anyone, and their number one concern of staying at a resort is the cleanliness of the place. Nothing turns off a guest quicker than an untidy lobby, a messy check in counter, or a dirty public bathroom. Perhaps nothing is more important to a guest's stay at a resort than the people who keep the place clean and tidy. A company responsible for the resort cleaning makes sure the place is welcoming and well rated by customers.
The first 30 seconds
When it comes to resort cleaning and a guest's hotel room, guests make a decision whether to stay or find another hotel within the first thirty seconds of entering their hotel room. A visual survey of the room has to meet a certain criteria. The room must be neat and tidy, the bed neatly made, ice bucket, drinking glasses wrapped in plastic, microwave and coffee pot spotless, counters to match. The curtains are clean and the windows show no streaks. Even so much as an open television cabinet door or a dusty hangar will send a guest out the door. Guests have been known to check the vacuum tracks in the wall-to-wall carpet to determine the freshness of the room.
The importance of the bathroom
After guests make a quick visual survey of the hotel room, they turn their attentions to the bath for what's usually called the "sniff" test. A bathroom must not only look clean, it must smell clean. A clean bathroom carries the fresh scent of disinfectant and/or bleach. To get to this point takes some planning and a little effort. A good resort cleaning company knows how to address these issues.
It's a proven fact that when a crew member of a professional resort cleaning company sprays disinfectant across bathroom surfaces and around tub and toilet and allows it to sit for at least five minutes, it kills 99 percent more germs. Check the label to make sure the disinfectant is safe for counters, porcelain and tiles, and then apply liberally. Brushes are great for scrubbing tubs, sinks, and the outside of toilets. Brushes get into the nooks, crannies and crevices of corners and hinges and get things clean. As a side note, watch for any place where the grout has cracked or the caulk has pulled away from tile or countertop and report this to the hotel's maintenance department. Torn caulk and cracked grout are breeding grounds for germs and pathogens.
Clean the inside of the toilet with an appropriate toilet bowl cleaner, wipe down all handles and light switches with disinfectant wipes, and then sweep and mop the floor.
And when starting a resort cleaning business, consider a Jani-King franchise. Jani-King is the industry leader in commercial and janitorial cleaning services. Its franchisees enjoy unequaled support in starting a cleaning business which includes helping to secure clients and perfecting best cleaning practices. Jani-King is the world's largest commercial cleaning franchise company with more than 12,000 franchises in 15 different countries.