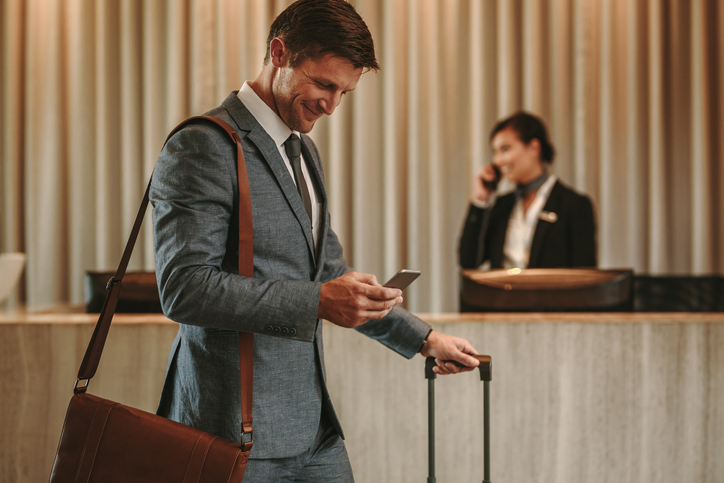 It's a fact that people judge the cleanliness of a place within the first ten seconds of entering a room. Nowhere is this more true than in a resort. When evaluating a their room, guests usually check out the bathroom first, so it needs to be sparkling. The one thing that sends guests scurrying is leftover hair: on the floor, in the shower, or on the back of the toilet. They don't even pause to see if the beds are neatly made with fresh sheets, the rugs vacuumed, or the refrigerator stocked.
Resort cleaning mistakes like these cost millions in lost revenue through canceled reservations and negative word of mouth. Other mistakes such as failing to disinfect light switches, TV remotes, door handles, and even pens have too many guests checking out early. So when cleaning is your job, there are a few best practices to keep in mind to help prevent a mass exodus.
Here are some best practices:
Sanitize and disinfect the bathroom. As mentioned before, a dirty bathroom is the biggest detractor when it comes to guest comfort. When cleaning a bathroom, run hot water in the tub and sink, across the floors and the counters. Raising the temperature even a few degrees boosts the effectiveness of cleansers. Start at the top and work your way down: the tiles in the showers, through the tub to the toilet and sink, and finally the floor. Make sure to change cleansing cloths often, eliminating dirt and microbes instead of spreading them.
Bed linens should be changed every day and new ones, freshly laundered in a good detergent and hot water, should be used to remake the bed. More and more, resorts are replacing bedspreads, which are expensive and a hassle to clean, so make sure to replace the old duvet cover with a freshly laundered one. This is cleaning at its finest.
Vacuum the carpet with a HEPA filter vacuum to avoid spreading germs. Make sure to read the instructions on the vacuum bag and use appropriately. A too-full bag or clogged air filter will only spread dust, dirt and germs and promote illness among the resort's guests. Dust the furnishings, counters, baseboards, lights, etc., with a microfiber cloth to catch as much dirt and bacteria as possible. Finally, wipe down all surfaces with a disinfectant cloth. By now, the results of your cleaning should help the room smell as clean as it looks.
Follow these simple rules and not only will your client thank you, their guests will too.