A Whale in a Sea of Cleaning Franchises – 5 reasons to trust your investment to the big one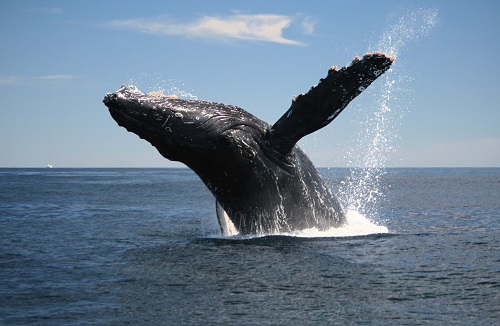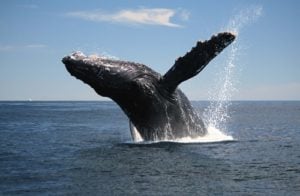 It's a mighty large ocean out there and a lot of cleaning franchises are competing to be the big fish. So what makes one better than the other? It's not a simple answer, but there is a whale among the sharks.
Founded in 1969, and really the pioneer of the commercial cleaning franchise industry, Jani-King is the biggest and most experienced of the bunch.  With 120 regional support offices in 14 countries, Jani-King's franchise program has been proven in both local markets and on a global scale. But size alone doesn't make this company the best. Take a look at these five reasons Jani-King remains the king of the sea.
Jani-King's franchise model has worked for over four decades. That's more than forty years of getting it right and helping entrepreneurs start and grow their businesses. From training to operations, Jani-King's seen it all and can teach you how to clean just about anything.
They aren't known around the world as The King of Clean for nothing.  This is a company that has built their brand on trust and satisfaction.
This is really about a combination of the first two; experience and reputation. Jani-King franchisees provide services to hospitals, helping to reduce infection rates. They provide services at airports, hotels, universities and even stadiums. Just take a look at their list of more than 40 partnerships with professional and college sports organizations to see that they know how to clean the big stuff.
Not only do Jani-King's customers trust their keys to the company, but thousands of franchisees have trusted their investment to them. It's a trust that Jani-King doesn't take likely and one that continues to be proven as a solid decision.
There is no other company that offers the opportunity to grow that Jani-King does. The company is constantly researching and developing cleaning programs in new industries. The local support offices employ sales personnel to sign new business and operations personnel to show you how it's done. They are signing new partnerships that offer local, national and global brand exposure so that when you walk into a building, people recognize that you're with an industry leader.
The commercial cleaning industry offers up tremendous opportunity for anyone ready and willing to set goals, work hard and achieve their dreams. Just know that not every cleaning franchise is the same. Do your research, weed out the small fish and ride the waves that the whale has created for you.