When asked what makes him successful, James Avrose Martin, this month's Crown Club Winner from the Greenville-Spartanburg region, didn't hesitate to say that his own 'innerdrive' is the key. With a brand new account and the Crown Club honors under his belt, it's hard to dismiss that philosophy.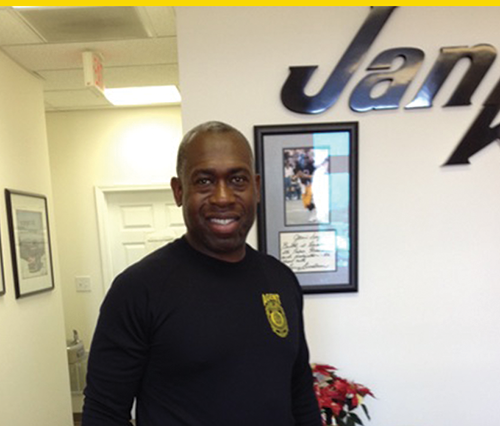 "The new account is in Westminster, SC, which is about an hour northeast of Greenville," said Martin. "I had built a relationship with a gentleman that worked there and when they decided to go out for bid, he thought of me and my Jani-King franchise. With the help of the regional office, I was able to measure and propose a competitive, winning bid."
Martin invested in his Jani-King franchise in 2013, learning of the opportunity through a friend who was also a Jani-King franchisee. While Martin hit the ground running, cleaning accounts by himself at the beginning, it wasn't long before he built up a staff of 11 workers. Now, Martin sees a bright future by retaining customers and setting his sights on more large accounts.
As for how he plans to retain accounts and grow his business, Martin sticks to the same philosophy as many of our previous crown club winners; "the customer is always right," exclaims Martin. Martin also believes in the everyday support of the regional office and says that the biggest benefit to his Jani-King franchise is the flexibility of being a business owner.