Our 'Franchise of the Month' for August are Dallas franchise owners Rafael and Sandra Rueda, of RSR Ventures, LLC. The Rueda's are two of our most successful franchise owners in all of Jani-King and continue to set the example for what we envision for all of our franchisees.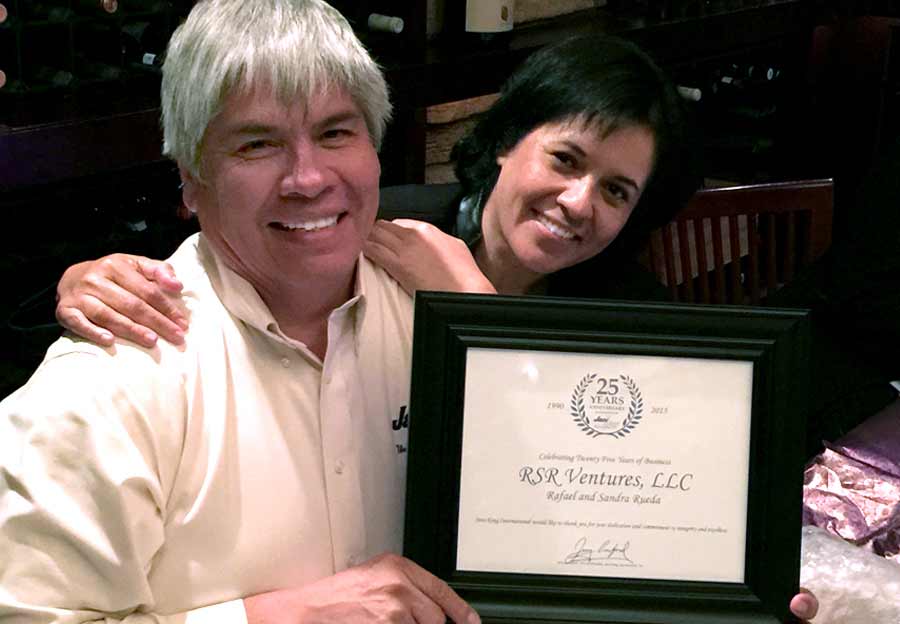 In business for over 25 years, Rafael and Sandra have fully committed themselves to their Jani-King business and have earned a great reputation in our local market. Beyond the many accounts serviced by RSR Ventures, LLC, the Rueda's and their cleaning teams have provided superior cleaning services to AT&T Stadium for many years. In fact, it's this long-standing partnership that's led us to being afforded the opportunity to provide commercial cleaning services to The Star, a new state-of-the-art facility in Frisco, TX.
New home to the Dallas Cowboys, this 91-acre development is an enormous facility that can present any service provider new and interesting challenges. To manage a 'small army' of cleaning crews for a facility like AT&T Stadium is quite a task, but to do the same for The Star in concurrence with events taking place at AT&T Stadium is an even greater accomplishment. "When it comes to results, the Rueda's and their cleaning crews are spot-on," said Executive Vice President, Charles Oney. "Rafael and Sandra continue to impress me with their prompt attention to customer service and their desire to want to continually grow their business. Jani-King is fortunate to be represented by franchise owners like the Rueda's!"
The Star has entrusted their world-class facility to Jani-King of Dallas and expect world-class service in return. It's important to remain focused on the expectations of our customers and to be prepared to address their concerns. RSR Ventures, LLC, has demonstrated a very flexible and professional disposition from the very beginning.
There are so many great Jani-King franchise owners servicing some of the most prestigious facilities in the Dallas area. This month, we are proud to recognize RSR Ventures, LLC, for their recent accomplishments and once again celebrate in their success!