Why Does the Office Smell like Wet Dog?!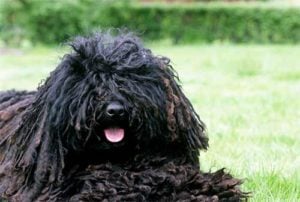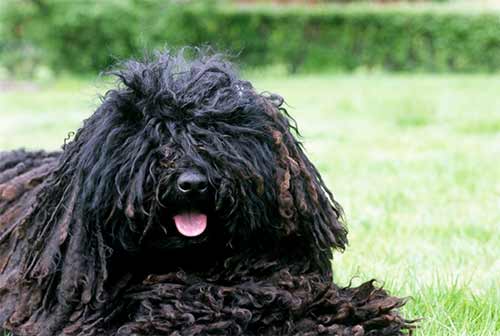 Picture the scene: you wake up at 6:00 am. You get all dressed and ready, you eat breakfast, and make the hour long commute to work in your downtown office. Normally the office is a clean and nice environment to work in for the whole eight-hour day, but today, as you walk in it smells as if somebody had just given their 7-year-old Lab a bath in the kitchen sink. Yes, we all know that distinct smell, that of wet dog.
What could possibly be the culprit of an odor such as this one in a dog-less office? Perhaps the neighbors brought in their dogs for "Bring Your Dog to Work Day", or maybe, more realistically, the guilty party is your poorly cleaned mop heads.
Cleaning your cleaning tools tends to be something that is left out when the topic of cleaning arises in any situation, however, it can be the difference between a fresh smelling office and one that reeks of good ol' Chester the Lab. Using an old ill-cleaned mop head can lead to an unpleasant musk that lasts for days, and nobody wants to endure that in their place of work. This doesn't have to be just for an office situation either, these tips can be applied to any home or space that needs cleaning to keep it smelling pleasant.
There are three basic types of mops out there that all could be causing an odor:
Cotton String Mops
Sponge Mops
Microfiber Mops
Cotton String Mops are the common picture that comes to mind when you hear the word "Mop". These mops tend to be the main offender when it comes to the damp smell. In order to keep these types of mops clean and useful for long amounts of time it is very important to thoroughly clean them after every use, as they acquire bacteria very quickly. Parish Supply recommends rinsing the mop extremely well with hot water after every use, then ringing it out as best as you can and leave it to dry (strings hanging down) in a well ventilated area or outside if possible. NEVER leave a mop in its bucket overnight. This is essential if you want your mop to stay fresh, considering these kind of mops handle that dirtiest floors.
Sponge mops are different because they basically are sponges on the end of a mop handle. Though these mops have been around for a long time, their cleaning ability does not compare to the cotton mop or the microfiber mop. Nonetheless, if you do use one to clean it is recommended to keep them fresh by rinsing and completely ringing it out so that it is able to dry all the way. Salt water soaks overnight are also suggested as well to keep them clean, restore them, and to make them last longer.
Lastly, microfiber mops are your best choice for easy cleaning and maintenance. These mops are easily cleaned with warm water and a gentle detergent, either hand wash or in a washing machine, no fabric softener or bleach. After washing they should be entirely rinsed and then can be put in the dryer on low heat. Clean Link also suggests air drying in order to prevent dryer lint from accumulating on the microfiber mop head.
We asked Jani-King Franchise owner Salvador Moctezuma which mop was his favorite to use when he is servicing his accounts, and he says that it really depends. "You have to use the right mop for the job," Moctezuma says, "both mops [String and Microfiber] work well for the type of cleaning that they are meant to tackle."
Microfiber mops are the new innovation in mopping technology, and are extremely recommended throughout the commercial cleaning industry. Some benefits from Grainger Industrial Supply include:
Enhanced cleaning power
Less water usage
Easily interchangeable between heads
Many different types for many cleaning activities (walls, floors, dust, etc.)
Cleans easily
Less weight than a cotton mop
By using these techniques, you will no longer have the…*pleasure* of walking into your office or home and being overwhelmed with a moist dog-type smell ever again. And for those of you whom have never experienced this before, use these tips to ensure that the wet dog smell stays at the Dog-Groomer's office, and not yours.
For information about Jani-King's cleaning services in the Portland area, please visit: Jani-King of Portland
For information about our cleaning services in the Salem or Eugene area, please visit: Jani-King of Eugene/Salem