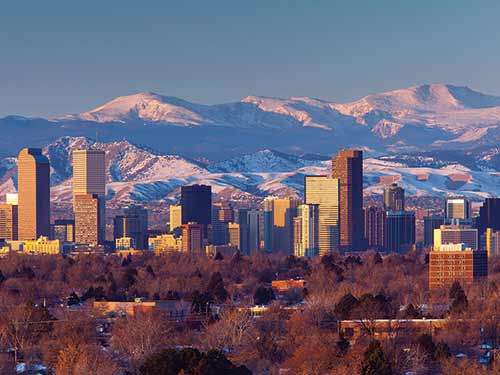 "We never miss a clean," states Herman Heard, who along with his business partner Aprilmarie Sanchez, are this month's Crown Club Winners. "We work hard to develop personal relationships with our customers and we treat our staff with respect, giving them the confidence to know that they can succeed."
The dynamic team from the Denver region landed their winning account through references and persistence, a testament to their hard work and consistent cleaning results. Now, the franchisees have their eyes on other similar facilities in the medical field that is rapidly expanding in Colorado.
"Aprilmarie has been working on this contract for many months," said Heard. "Client references and testimonials were very important in obtaining this account and we see medical clinics as being a great source of growth for our business. Colorado's economy is growing and I feel that anyone's business growth potential is only limited by one's desire to succeed."
Heard and Sanchez purchased their franchise in 2009 and currently have eight employees working for them. Although staffing and training can be challenging at times, the franchise team is confident that they will continue to be successful by always providing the best service and meeting customer expectations. "Keep the customer number one," advises Heard.
Heard also credits the Jani-King regional office in Denver for their ongoing support in helping to grow their business. "Working with John Stratman from Operations has made us feel part of the organization. He treats us with respect and dignity and is always available when we have questions. He goes the extra mile and is an asset to the corporate office."