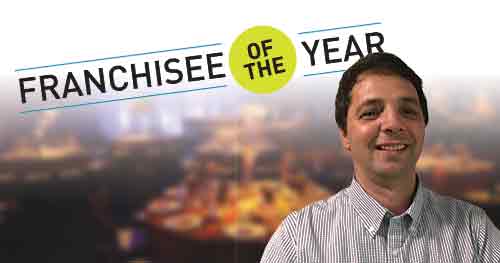 The International Franchise Association's Franchise Action Network Annual Meeting including the Franchisee of the Year banquet took place September 13-14 at the JW Marriott in the nation's capital. The two-day event is an integration of the IFA's grassroots advocacy program, the Franchise Action Network, with their annual fly-in, formerly known as the Public Affairs Conference.
This critical meeting gives franchisors the opportunity to meet with representatives in Congress to discuss regulations that can affect our business. Jani-King's CEO and President, Jerry Crawford attended the event, met with elected officials and also participated in IFA board meetings during his time at the annual meeting. Stephen Hagedorn, General Counsel for Jani-King, met staffers for Senator Ted Cruz, Senator John Cornyn, Congressman Jeb Hensarling, and Congressman Sam Johnson. He also met directly with Congressman Joe Barton and Congressman Kenny Marchant.
Jani-King was one of many franchisors who nominated a Franchisee of the Year to be recognized at the banquet on the evening of September 13. Proudly representing Jani-King as this year's winner was Ilirjad "Eli" Ollomani, the largest unit franchisee in the Philadelphia region. Mr. Ollomani purchased his franchise in April 2005 and oversees the cleaning of several key accounts including multiple charter schools and two Temple University dining halls. Mr. Ollomani is well respected by his customers, several of which he has serviced for 10 years.
"Eli comes to Franchise Day every month, makes a point to meet with my Operations Manager as well as myself to talk about his current accounts and to talk about future business," said Jerry Figlioli, Regional Director for Jani-King of Philadelphia. "Eli epitomizes the opportunity and success one can experience in the Jani-King program."