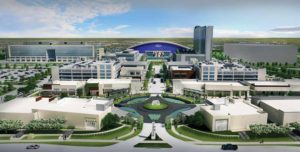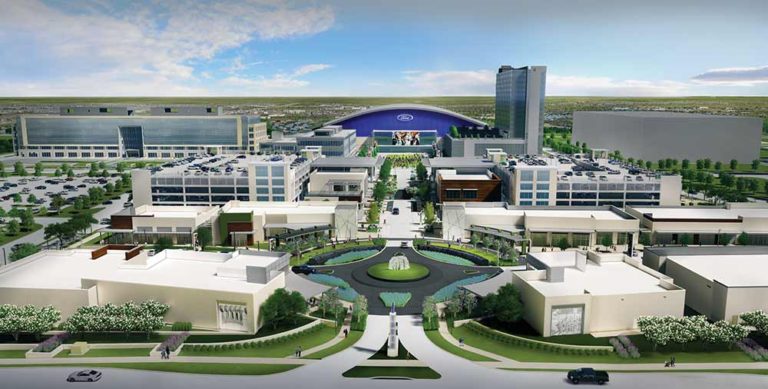 When Dallas Cowboys owner Jerry Jones opened Cowboys Stadium (now AT&T Stadium) in 2009, it instantly raised the bar for the design of future stadiums. Now, with the opening of The Star in Frisco, Jones has once again created a new standard by not only making it a world-class headquarters and training facility for the Cowboys, but also an entire business and entertainment complex.
The Star is a 91-acre campus that, in addition to playing home to the corporate offices and practice facility, features the Ford Center—a state-of-the-art indoor football stadium that hosts a variety of events, an entertainment district lined with restaurants and shops, the Omni Hotel, a medical center and more.
To clean such an enormous campus to the highest standards Jones has once again put his trust in Jani-King to be the sole provider of janitorial services, an easy decision considering Jani-King's success in cleaning AT&T Stadium and a variety of facilities including hotels, restaurants, office space and more.
The project for Jani-King of Dallas started in June with three franchise owners and their workers providing construction cleaning while the facility was being finished. To keep up with the scale of the project and the furious pace of construction, cleaning crews were on property seven days per week for three months straight.
Although The Star officially opened its doors to players, coaches, executives and the public in August, construction of the hotel, medical center and office/retail spaces is ongoing. Once all facilities are complete and open for business, Jani-King of Dallas's contract will be one of the largest monthly contracts in the company.
"Our franchisee is cleaning everything that's now open at The Star campus," said Charles Oney, Executive Vice President for Jani-King of Dallas. "Our current cleaning includes the practice facility, locker rooms, weight rooms, 400,000 square foot multi-tenant building where the Cowboys headquarters is housed, media center, kitchens, dining areas and the list goes on. We've already had over 30 events at the Ford Center including high school football, band competitions and soccer games, making for a very busy Friday and Saturday nights."
As of now, other tenants such as Bank of America and Nike have not moved into the business office space or retail areas, but once all of those areas are built out by the tenants, Jani-King knows that every inch of those spaces will also require regular cleaning. Additionally, Jani-King is preparing to work with the Omni Hotel that's on property as well as the Baylor Scott & White Medical Center that is under construction. The 300,000 square foot medical center will offer treatment, research, and wellness services for athletes of all ages when it opens in 2018. The Omni Frisco Hotel — the city's first luxury hotel — will be built adjacent to the publicly owned 12,000-seat multi-use event center. The 300-room hotel will include meeting space, a ballroom and a rooftop pool overlooking a plaza area that will be a focal point for the Cowboys development and is scheduled to be open in 2017.