From infectioncontrol.tips
By Darrell Hicks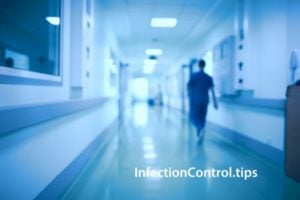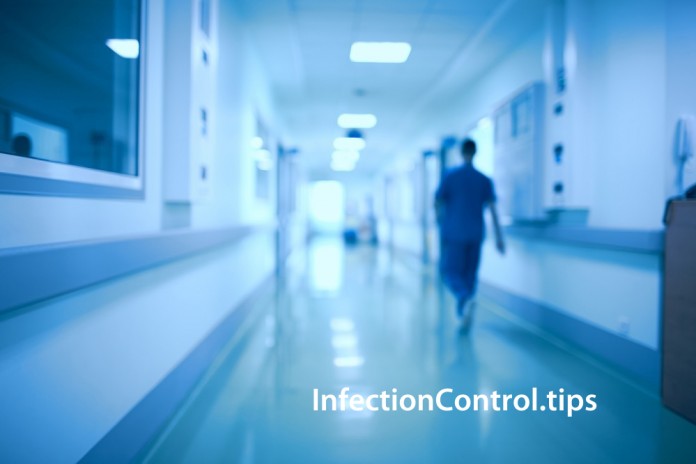 Simple cleaning of the environmental surfaces may be one of the key defenses in the future battle against infectious disease. With antibiotic-resistant organisms proliferating on common touch-points for up to 56 or more days, the study of cleaning and measuring cleanliness is becoming all-important.
What is the cost of not providing a safe, clean environment? It could be millions of dollars and a loss of confidence by the community a hospital serves. A court awarded $13.5 million to the family of a patient who died of flesh-eating bacteria that she contracted during chemotherapy treatment in a facility. In a separate case, a patient was awarded $2.58 million because he contracted MRSA (Methicillin-resistant Staphylococcus aureus) in a hospital. Although cleaning and hygiene issues may not always be the subject of dramatic litigation, there is little doubt that poorly cleaned facilities are contributing factors to serious disease transmission.
The Burden of HAIs
In the United States, hospitals are in the business of providing healthcare to over 35 million inpatients and performing over 51 million procedures annually.1 The Centers for Disease Control and Prevention (CDC) estimates that 5-10% of patients get a hospital-associated infection (HAI) or nosocomial infection during their stay.2 This staggering statistic shows just how critically important it is that everyone, from hospital executives down to front-line workers, understands the need for a coordinated, multimodal effort in controlling and preventing the spread of infectious diseases.
The impact of HAIs includes prolonged hospital stays, long-term disability, increased resistance of microorganism to antimicrobials, a massive additional financial burden for health systems, high cost for patients and their families, and excess deaths.
In the U.S., it is estimated that an HAI could potentially add 19 days to the average 4.8 day length of stay in hospital,5 leading to direct and indirect societal costs totaling $96-$147 billion annually.6 In Europe, HAIs cause 16 million extra-days of hospital stay, 37,000 attributable deaths, and contribute to an additional 110,000 deaths every year10. Likewise, in Canada more than 220,000 healthcare associated infections result in 8,500-12,000 deaths each year11.
The Role of Environmental Service Workers
Environmental service workers play an essential role in prevention of HAIs. Recent studies have demonstrated significant improvements in cleaning through interventions directed at environmental service workers.7-9 For optimal effectiveness, such interventions require that environmental service workers be knowledgeable about the prevention and transmission of disease and well trained with the best practices that keep patients safe.
"Compliant cleaning and disinfection of environmental surfaces and medical equipment is a critical first line of defense against all pathogens in the healthcare environment, and especially those that are resistant to antibiotics," Sarah, C. Bell-West, PhD, senior scientist at Clorox Healthcare.
At a time when pharmaceutical companies are slow to develop new antibiotics to defeat MDROs (Multidrug-Resistant Organisms), Steven Ashkin, president of the Ashkin Group remarks, "This redirection means more emphasis will be placed on preventing illness, and that's where effective and environmentally responsible cleaning comes in. In other words, our industry is being called upon to step in and help stop the spread of disease at a time when the pharmaceuticals are stepping out. Increased investment in training, equipment, and health-protecting cleaning methods is already helping us accomplish this."
This is a message that needs more communication at the senior levels of hospital leadership, but I know from personal experience that the Environmental Services Department rarely appears on the radar of hospital administrators, except when there is a need for budget cuts.
"Many hospitals have found housekeeping an easy means of budget cutting, leaving housekeepers to simply dump the trash and move on to the next room," reported a 2012 survey of environmental services managers by UMF Corp. The survey, in the report "Doing Everything: Multimodal Intervention to Prevent Healthcare-Associated Infections," found that environmental services departments are, on average, short by five to nine full-time employees, "despite hospital expansions, expanded services, increased patient admissions and shorter lengths of stay (which creates more room turnover)."
When hospitals want to compete in their market, leaders often look to buying the latest 128-slice, 3D CT scanner or Divinci robot to perform surgeries, recruiting the best surgeon, or beginning a new service line with the best return on investment. While these capital expenditures and improvements might attract publicity for a fleeting moment, the Board of Directors needs to consider a different, low cost option that provides the best chance to improve patient satisfaction, reduce HAIs and improve the bottom line: the Environmental Services Department.
The literature is replete with articles and studies in infection prevention annals extolling the virtues of various environmental hygiene Products, Processes and Programs to reduce HAIs in healthcare. The one missing "P" is the People who work hard, do a dirty (sometimes disgusting) and repetitive job, and earn the lowest wage in the hospital, while tasked with providing a safe, clean and disinfected environment for patients and staff; the People of the Environmental Services Department.
In an article titled, "Clean Sweep: Hospitals Bring Janitors to the Front Lines of Infection Control" (Scientific American, 2012), Maryn McKenna wrote,  "Just a few years ago the poster bug for nasty bacteria that attack patients in hospitals was MRSA. Because MRSA clings to the skin, the chief strategy for limiting its spread was thorough hand washing. Now, however, the most dangerous bacteria are the ones that survive on inorganic surfaces such as keyboards, bed rails and privacy curtains. To get rid of these germs, hospitals must rely on the staff members who know every nook and cranny in each room, as well as which cleaning products contain which chemical compounds."