Jani-King of Philadelphia [https://www.janiking.com/jani-of-king-philadelphia-commercial-cleaning/] continues to grow its customer base with large and prestigious new accounts in the region. Two of the latest account signings by Jani-King include Sterling Apartments and SugarHouse Casino, both of which offer local franchisees tremendous opportunity to grow their businesses.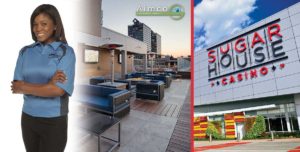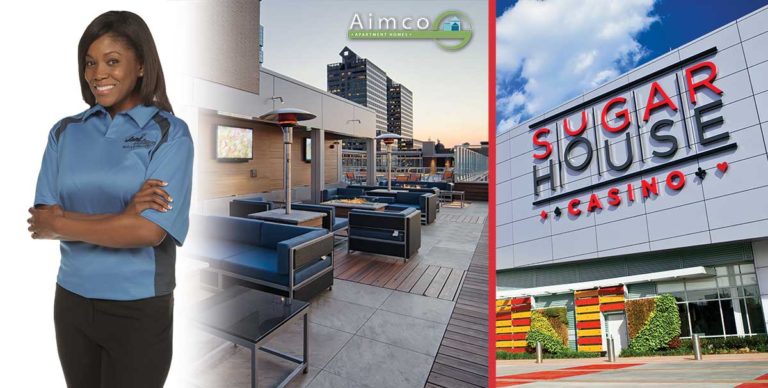 Sterling Apartments is a high-end apartment building in downtown Philadelphia, one of several AIMCO properties in the area. AIMCO or Apartment Investment Management Company is one of the largest owners and operators of apartment communities in the United States. The company owns or has investments in 196 communities serving 250,000 residents in 22 states and the District of Columbia. AIMCO's key markets include Los Angeles, Seattle, Philadelphia, South Florida, Atlanta, Chicago, suburban New York/New Jersey, San Jose, Orange County, California, Manhattan, Denver, East Bay, San Diego, Phoenix, Washington/Northern Virginia/Maryland, San Francisco and Boston.
The contract with AIMCO calls for cleaning common areas on all floors, the outside pool and BBQ areas, elevators, and more. The franchise owner currently has one supervisor on-site five to six days each week plus day porters in addition to workers coming in during the evenings to clean retail areas.
Located on the Delaware River waterfront, SugarHouse Casino is just a short distance from many of Philadelphia's historic attractions, including the Liberty Bell and Independence Hall. This premier gaming and entertainment destination is open 24/7, and appeals to hometown gamers and visitors from out of town who are looking for some excitement, offering a complimentary mix of table games, slots, restaurants and VIP Lounge — all under one roof.
Everyone in the office has been working diligently to sign additional business for local franchisees" said Regional Director Jerry Figlioli.  "Every employee here in the Philadelphia regional office contributes to our growth and success, doing their jobs with passion and the desire to achieve our collective goals."