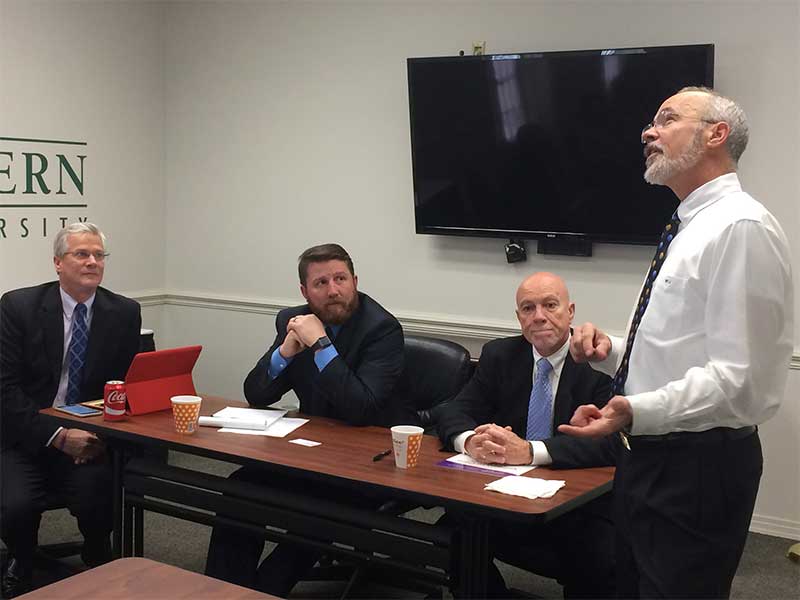 Jani-King Gulf Coast COO, Chance Enmon, Speaks with Local Entrepreneurs at LSBDC CEO Peer to Peer Roundtable
Hammond's Louisiana Small Business Development Center (LSBDC) provides low- or no-cost resources for entrepreneurs, and is part of a statewide network funded by the US Small Business Administration, Louisiana Economic Development, and Southeastern Louisiana University. Its purpose is to improve the state's economy through job creation and increased tax revenues and with an eye on the Louisiana Governors Vision 2020 Plan. In partnership with local business leaders, Bill Joubert, the center's Director, has created a series of CEO Peer to Peer Roundtables for learning, discussion and problem solving.
Chance Enmon, Jani-King Gulf Coast's COO, as well as Dr. John Poteet, Louisiana's 1st Choice Auto Auction's Managing Partner, was invited to be a roundtable guest presenter for the group's first meeting. Covering topics such as: Challenges the are Stalling Your Business, Business Owners Role, Managing Mangers, Letting Go and Delegating, Leading the Organization and more, Enmon and Poteet shared a wealth of experience which provided practical insight and/or opportunities for deeper discussion.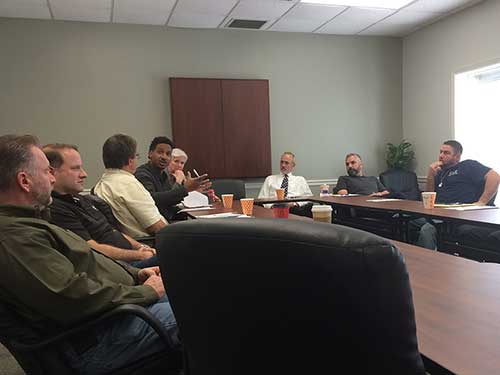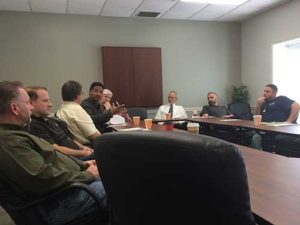 Enmon, speaking from the perspective gained from a 20 year professional journey that began with scrubbing toilets and waxing floors, shared how the company has evolved from a one office operation in New Orleans to a truly regional enterprise with a central hub in Ponchatoula, La and 11 offices servicing areas from Texarkana to Tallahassee. "Our growth and success are the result of bringing into the Jani-King family those who can get behind our company mission while giving those individuals the opportunity to reach their own goals," says Enmon. Additionally, he emphasized the importance of establishing expectations from day one, being accessible and investing yourself into the success of others. As explained, "when you help enough people get what they want, you will get what you want."
As the meeting came to the close, the participants continued to discuss many of the topics covered that morning, exchanged business cards, and made appointments to meet beyond the roundtable. With another 9 meetings left to go, we can only expect positive momentum moving forward. Jani-King Gulf Coast thanks Mr. Joubert for his invitation to invest in the Hammond business community while offering us some valuable takeaways to apply across our Gulf Coast Region.