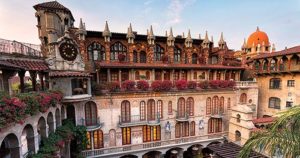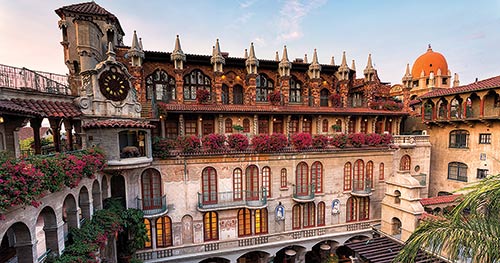 Described by the late stage and motion picture actor Will Rogers as a museum, a fine hotel, a mission, an art gallery and an aviator's shrine, the Mission Inn in Riverside is a well-known, historic landmark and Jani-King's newest prestigious account. Signed by Ian Anderson, Regional Director for Jani-King of Los Angeles, the hotel is sure to be a showcase of Jani-King's quality and wide-ranging services.
The Mission Inn, now known as The Mission Inn Hotel & Spa, is generally considered the largest mission revival style building in the United States. The Mission Inn Hotel & Spa is also a member of Historic Hotels of America, the official program of the National Trust for Historic Preservation. From its modest beginnings as a 12-room adobe boarding house to its current stature as one of the finest hotels in the United States, providing a total of 238 rooms and suites, The Mission Inn Hotel & Spa has been the cornerstone of downtown Riverside since 1876.
According to Eric Newburn, Hospitality Advisor at Jani-King International, the contract calls for nightly cleaning as well as kitchen and public space cleaning. The nightly cleaning includes, among many other items, the lobby, restrooms, locker rooms, dining areas, bar area, back of house, salons and villas.