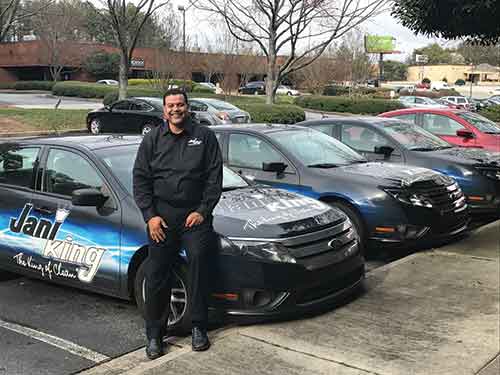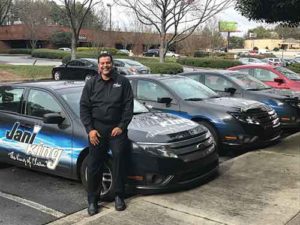 Knowing his strengths, crown club winner of the month David Anderson, tends to his customers every need while trusting his wife with the numbers. Together, it's been a formula for success in Atlanta for the winning franchise owner.
"My wife, who owns her own CPA firm, is also my accountant and she has helped keep my books in order. She has been a great resource, but most important she understands how the cleaning industry operates. Keeping my books in order so I always know my financial position, coupled with providing my clients with the best customer service based on Jani-Kings values, is the reason my business has seen steady growth over the years."
Anderson's latest account is one of the city's finest restaurants and is located in the heart of Midtown Atlanta. The restaurant is part of an international conglomerate called ONE Group, a global leader in the hospitality industry and the creator of the international restaurant brand STK.
"I met the general manager in August of 2016 and after several meetings and discussions, he agreed to sign a contract in January," said Anderson. "Not only was he impressed by my experience with cleaning restaurants and my attention to detail, he also felt comfortable with the credibility associated with the Jani-King brand."
After signing the account, Anderson has added additional staff to his team. As the owner/operator of the franchise, he spends the majority of his time and energy focusing on providing customers with top notch cleaning and customer service.