EDUCATING OUR REGIONAL OFFICE STAFF ON SUPPORTING CUSTOMERS AND FRANCHISE OWNERS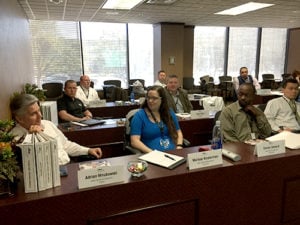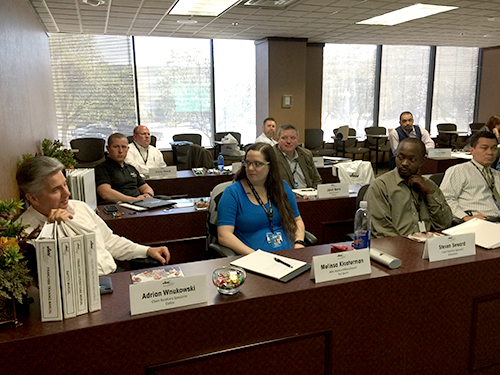 In keeping with their tradition of offering great support, Jani-King master franchisees Jane Tapken and Steve Tapken, along with their executive team, hosted a Client Relations Retreat for their affiliated regions (Dallas,Fort Worth, Houston, and Greensboro). The training took place February 17-19 at the state-of-the-art training and education facility at the world headquarters of Jani-King International. Those in attendance were Client Relations Specialists, Regional Directors, and Executive team members from the participating regions.
"It's extremely important that we provide ongoing education to our regional office staff; emphasizing internal protocol and proper procedures," said Steve Tapken. "For over 45 years, Jani-King's program has remained the backbone of our success and we greatly appreciate the support from Jani-King International to provide an inspiring location at which to hold this training. When our staff can see Jani-King's global success, it helps to generate buy-in from our regional office staff not to deviate from the Jani-King program. When followed, we have a proven concept that works."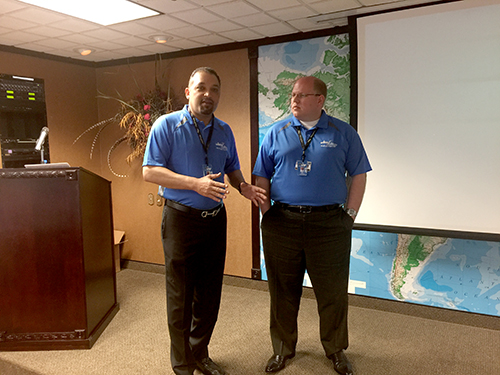 The 3-day event was heavily focused on building relationships with customers and franchisees, internal procedures, and adhering to the Jani-King program. According to Tapken, as Jani-King continues to grow, ongoing education becomes an absolute necessity for their regional office staff because customers and Jani-King franchise owners heavily rely on regional offices to be their primary hub of support. The more knowledgeable and prepared Jani-King regional office personnel are, the more valuable those team members can be to franchisees and customers. Tapken believes that it's important to be prepared for all situations and know how to respond with absolute professionalism and organization.
During the training, communication was discussed as a key topic and talks centered around procedural use of internal Jani-King forms. "The better we know and understand why we follow internal processes, the more streamlined and efficient all of our regions will become," said Executive Vice President of Dallas, Charles Oney. "Franchise owners and Jani-King customers deserve top-notch customer service and prompt resolution to their concerns. Our industry is always evolving; therefore we must go above and beyond to ensure we evolve with it."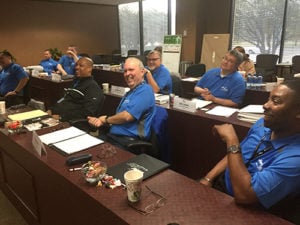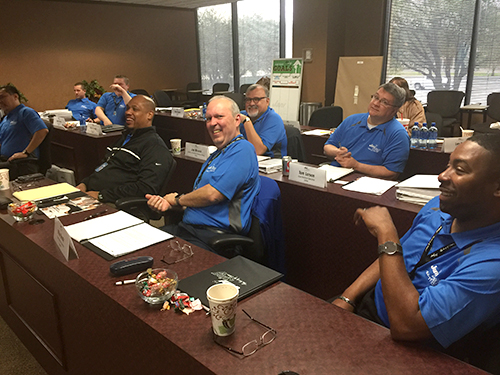 While the regions already have great relationships with Jani-King customers, another focus of the training session was the business relationship between customers and the franchise owners who service their facilities. According to Jani-King of Dallas Executive Director, Jimmy Petrick, it's a key attribute to both the success of the franchise as well as the overall relationship between all parties.
"It has been my experience that the most successful franchise owners in our system are those who've developed the strongest relationships with our customers," said Petrick. "A strong bond with any customer establishes a positive rapport and bodes well for a positive business relationship going forward."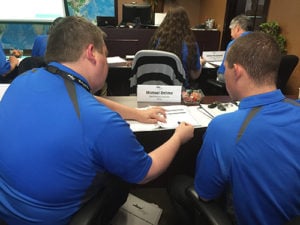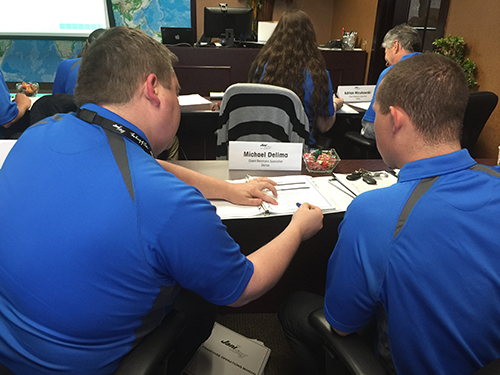 Jani-King International was proud to host the local executives as well as team members from all of their participating regions. By working together, we are all able to learn, develop strategies and continue doing the things we know will work to help all Jani-King franchisees grow their businesses.