Years ago I was introduced to a quote by Theodore Roosevelt; it is the way 'people who make great things happen' think:
"It is not the critic who counts; not the man who points out how the strong man stumbles, or where the doer of deeds could have done them better. The credit belongs to the man who is actually in the arena, whose face is marred by dust and sweat and blood; who strives valiantly, who errs, who comes short again and again, because there is no effort without error and shortcoming; but who does actually strive to do the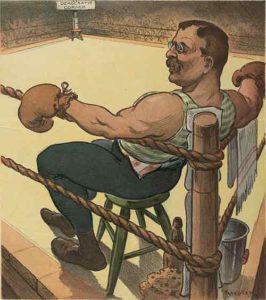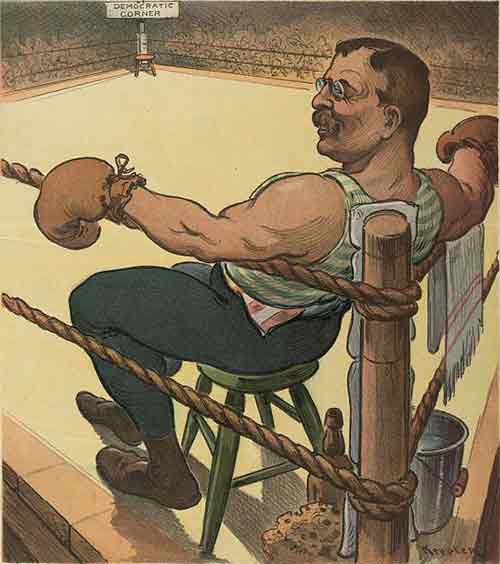 deeds; who knows great enthusiasms, the great devotions; who spends himself in a worthy cause; who at the best knows in the end the triumph of high achievement, and who at the worst, if he fails, at least fails while daring greatly, so that his place shall never be with those cold and timid souls who neither know victory nor defeat."
Let's Dare Greatly together. We outperform everyone when we put our mind to it. We can successfully service any account of any size… the biggest hospitals, school systems, factories, refineries, governmental entities…we have the means necessary to pursue and service any account of any size.
We do not lose when we go after but do not win an account. Should we do everything the right way, we build reputation, we build integrity, we open doors to other opportunities. The only time we lose is when we do not try.
The greatest impediment to significant revenue growth is the lack of knowledge of an opportunity. But there are thousands of us working within our geographical regions: Franchise Owners, your employees, our company team, our collective families and friends…what a network! If we are paying attention to what is going on out there, there is no reason for us not to know. If you become aware of an opportunity-something as simple as finding out a senior leader of a large entity is unhappy with their current state of cleanliness- let your Regional Director know. We will work with you, side by side, to explore the situation and to determine the best way to approach it.
Let's Dare Greatly together. You had a dream when you bought your franchise. You had financial goals you wanted to meet, you had trips you wanted to take, you had family members you wanted to set up for success for generations to come. I (and my peers) have a huge amount of respect for the discipline it takes to become a Jani-King Franchise Owner. To save tens of thousands of dollars over a period of years, and then choose to invest it in yourself and your family's future-which is exactly what you've done-is admirable. Let's work together to help each of you do what you set out to do when you became a member of the Jani-King family.
Let's Dare Greatly together. We have it within us to do this.