Jani-King Gulf Coast recently moved its Montgomery office to the Historic Graves-Haigler House in the heart of Montgomery's Old Alabama Town. Overlooking beautiful Kiwanis Park and built in 1841, the 3,500 square feet space is one of over 50 antique structures that have been preserved because of how they reflect central Alabama's architecture, history and culture.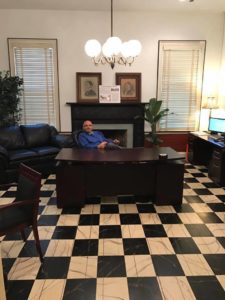 As the hub for the region's administrative, sales and operational support, the new office will provide additional room for training, growth and updated amenities for Bryan
Battaglia, Regional Director, and his staff who service over 25 franchises across central Alabama and east Georgia.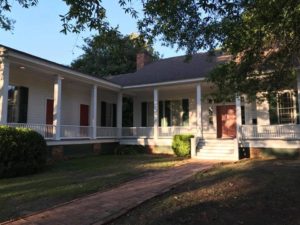 Battaglia expressed enthusiasm about the move stating that, "We are excited about our move to downtown Montgomery. To have Jani-King of Montgomery located in such a historical landmark is really amazing. We look forward to the future and serving our Franchise Owners and customers out of this fantastic location. We invite all to stop in for a visit and see why we are so excited about the new home of Jani-King of Montgomery."
Jani-King of Montgomery new address will be:
410 North Hull Street
Montgomery, AL 36104
All of Jani-King's phone numbers and fax numbers will remain the same.