Pat Thompson – Character & Integrity, Keys to Success
I have always wanted to share something useful with franchise owners and help increase their business acumen. I thought about the books on leadership and business that I've read over the years and considered how trivial many of them seem to people who actually work for a living. I remembered reading my first "business" management book and thinking how silly it sounded because that was what my father, a small Ford dealership owner in Mississippi, had done all his life.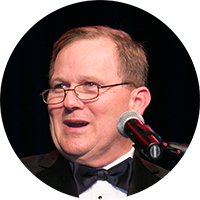 From my father I learned how to treat people with respect. He was a successful businessman but was most at home with the people who got their hands dirty and worked hard every day. I never saw him hold a meeting, but he would talk to every person in the shop, and he knew what was going on in his business every day. He also knew what was going on with his employees, and they knew he cared about them as well as the bottom line. He didn't know what a spreadsheet was and never owned a computer, but he knew within a few dollars what his monthly profit or loss was before the books were done.
My father said after the war he wanted to go to college and take advantage of the GI Bill, but the admissions office was closed that day so he went to work. His motto was you worked first then you played. I remember him getting me up early in the morning to go to work, and I would argue that the shop did not open until 7:30. However, he thought you were late if you were not there before seven because a customer might come early. Eventually everyone in town knew we would be there no later than seven, so they began lining up at the service door even earlier.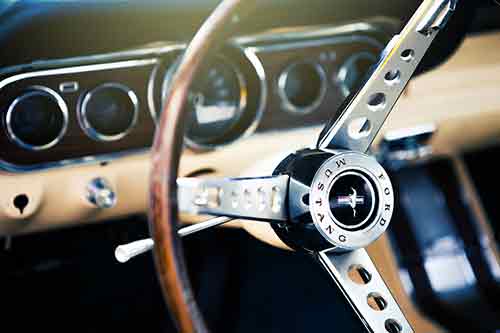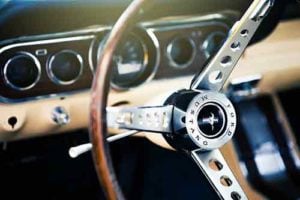 My father always told me that it's not all that hard to sell a car to someone – it really comes down to price. But the real secret is taking care of that person so you could sell to their neighbors, friends and family – that was about service. I remember a large family that bought 50 or more cars from us over the years. While that's an incredible number, what makes this story special is that even after three of the brothers moved to Michigan to work for GM, the family continued to buy Fords from my father though they could have bought GM vehicles cheaper and had to drive at least 45 minutes from their small rural community – passing closer dealerships – to do so.
When asked why this family had remained so loyal, my father explained that years ago one of the brothers had bought a car from him but got injured in a sawmill accident and was unable to work. The family told my father that they wanted to give the car back because they could not pay for it. However, my father paid the car off himself and financed it personally despite struggling to make a profit in those days. He told them that once the brother was able to work again they could start paying back whatever they could.
And this wasn't the only time I saw my father go out of his way to service his customers. He would give up his car so someone wouldn't miss their child's program because their's was in the shop. We had one customer who bought a new car every year on Thanksgiving because he traveled and that was the only day he was in town. Farmers knew they could call on us on the weekend if their truck broke down in the middle of harvest.
Many franchise owners may not realize how much people watch and learn from you. My father barely finished high school and had a hard time digesting complex contracts, yet he was a successful Ford dealer for over 25 years. He had learned from his father, who was a blacksmith before becoming one of the first Ford dealers in the state. I learned quite a bit from my father too. What I learned was that it's not about degrees or luck. We succeed because of hard work and customer service. It's about knowing our product or service and being hands on. It's about being a person of our word – doing what we say we will do. After all, contracts keep us out of court, but our word keeps us in the account. I've learned that we have to keep appointments and remain dependable. It's about trusting in people and receiving their trust in return. It's about treating people like people – not customers. We have to go above and beyond expectations. Most of all, it's about character and integrity. Those two things were key to my father's success, and I believe will be the keys to yours. As Ralph Waldo Emerson once said, "What lies behind us and what lies before us are tiny matters compared to what lies within us."