For Dalia Revilla & Laura Najera, this month's Crown Club winners from the Dallas region, taking charge of their day and tackling all of their regular responsibilities have been the keys to growing their business. Now, as the business duo recently added another large account, they are prepared go the extra mile in order to keep their customers happy and business thriving.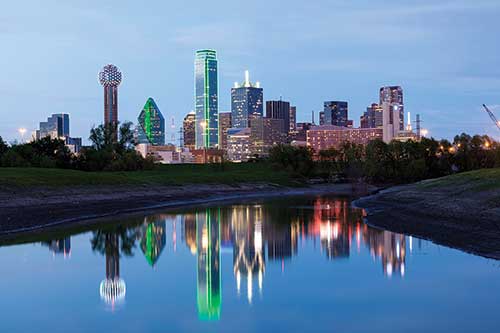 "You must be responsible for any and all accounts; small and large," says Revilla. "It's all about staying focused, being in charge of everything, handling everything step by step and always doing what the customer needs, and having it done before they can ask for it."
Success started slow for these two North Texas franchisees. They purchased their Jani-King franchise in 2009 and had to learn the basics before really understanding how to clean effectively and efficiently.
"Learning everything, including how to strip and wax was challenging at first," says Revilla. "We had to learn everything fast and nothing was as easy as it looks."
No matter the challenges they faced at the beginning, Revilla and Najera stuck to the plan and worked with the regional office to build their business.
"They (Dallas regional office) are always ready with answers to any of my questions and they always have the right answers," says Revilla. "They always get everything taken care of when asked."
Congratulations to Dalia and Laura for earning their place as this month's Crown Club winners.