For 17 years, Frank and Jackie Falacara have been proving to local customers in the Raleigh-Durham, NC market that they are get-the-job-done type of business owners. Now, with two more accounts under their leadership, the couple has confirmed what they knew all along; you get what you pay for with janitorial services.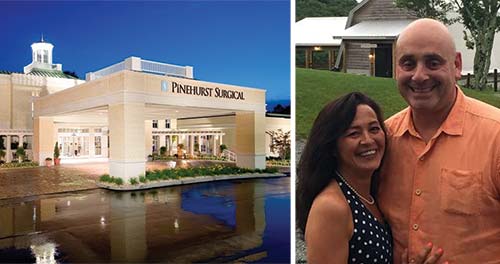 "We lost a large account almost four years ago to a competitor who came in and undercut us by 15%. On a large contract, that is a huge amount," said Jackie. "We bowed out gracefully knowing that 'you get what you pay for.' We stayed in touch and started negotiations again in September since they were so unhappy with the service (or lack thereof) that they were receiving. We signed them last month with a 15% increase from where we were originally. They are very happy to have us back. In addition, our start date was scheduled for July 15 and we received a panic call that the current company was so upset that they lost the contract that they were not coming back that night, June 12. We scrambled and in less than two hours were able to put a team together of 11 people and get the building cleaned. We were heroes!"
It's not only on the cleaning side that you get what you pay for. For the Falacara's, investing in a Jani-King franchise also means that they receive professional support and a partner with whom they have grown their business for 17 years.
"Greg Boone from our regional office has been an asset. On this account, he popped in on us as we were cleaning after hours to see what help we needed, sleeves rolled up and ready to work. Always helpful and so knowledgeable, we know we can count on him for anything. The regional office offered help in whatever we might need knowing the size of the start-up. We even had other franchise owners on standby in case we needed their help. That kind of support is unparalleled. We love our region!"
In addition to the region, the Falacara's believe in the strength of their team and good communication to deliver results to their customers. "We truly value our customers and our employees equally. We would not be in business without either of them."