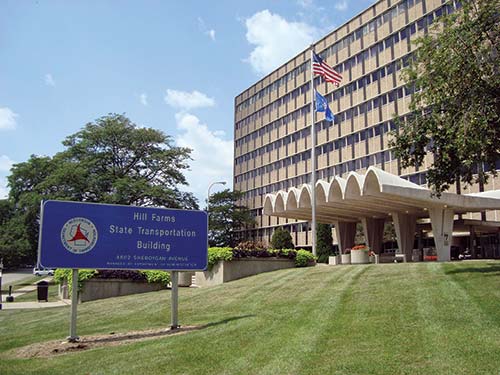 Jani-King franchisees in Madison, WI are now providing janitorial services at 11 state buildings. The new contract with the State of Wisconsin delivers new business and opportunity to Jani-King's small business owners in the area as well as quality cleaning services to high-profile facilities in the capital city.     
According to Jani-King's master franchise owner in Madison, the contract with the state is something that will benefit multiple small business owners and their employees.
 "This is a tremendous opportunity for our franchisees and regional office support staff," said Weyker. "It shows our franchisees that the possibilities for new business are endless and that there are always opportunities to grow their businesses through Jani-King's program."
 The contract with the state will be serviced by six franchisees and approximately 40 franchisee employees. While the start-up for the account wasn't anything outside of Jani-King's standard operating procedures that have been in place for decades, the Madison operations team has been extra busy meeting the increased needs.
"We have another very large account at a resort that's in the beginning of its busy season," said Weyker. "Add the increased seasonal demands of the resort account to the logistics of starting 11 high profile state buildings and you can see that our team of franchisees and operations support are busy. But they are hard-working Wisconsinites and doing a great job seeing that everything and everyone is prepared for success. Our cleaning program is the gold-standard and we're looking forward to proving Jani-King's value to the state and other local businesses."
 The buildings awarded to Jani-King include the Air Services Hangar, Administration building, Wisconsin Public Broadcasting Center, Badger Road State Office Building, State Revenue Building, Hill Farms DEL Building, Hill Farms State Transportation Building, State Archive Preservation Facility and the State Natural Resources Building.