Bryan Battaglia, Regional Director | Montgomery & Dothan
When you plant a tree as time goes on the roots grow deeper in the ground as the tree grows higher off the ground.  The deeper the roots, the more stable the tree.  The same can be said for building strong and lasting business relationships.  Here are some vital steps to ensuring your professional relationships will prosper and grow for a long time.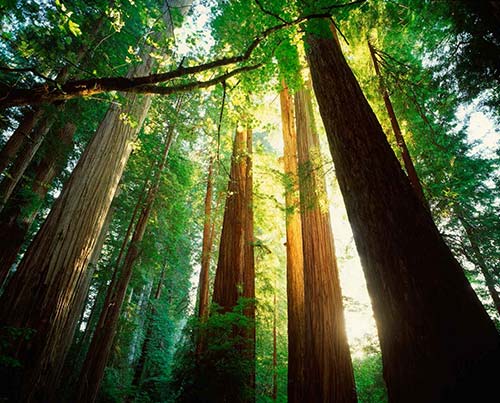 Make a good first impression
Whether you meet a new prospect through referrals or connections or not, it's crucial to start off on the right foot when you meet in person.  Be friendly, warm and interested.  Be alert to things you have in common (a sports team, hobby, children) and comment on them to build a bond.  Ask the person about themselves.  There is no sweeter subject for most people.
Be a good listener and give undivided attention
Many sales people think sales success comes from talking, but the best sales people, those who know how to build relationships, know how to listen.  There is a saying that people have two ears and one mouth to remind us to listen more than we talk.  By listening, you'll not only learn insights about the prospective customer, but learn what their needs actually are.  You will start building a respect and trust because they will notice you are focused on their needs. As people split time and attention in more ways than ever before, the amount available per person gets smaller and smaller.  Giving undivided attention demonstrates not only your professionalism, but also that you value that persons time.
Follow up
After your initial meeting with the prospective customer, make sure you follow up with a phone call or an email.  Be friendly and personal, not just sales oriented.  Make sure good and useful notes are kept on file for future review. This will ensure that the information you received  is clear and concise so when needed will be of useful assistance.
Always meet your deadlines
"Your word is your bond" should be a guiding principle in all of your client relationships.  When you say you're going to do something, there should be no questions in your customers  mind that this may not be true.  By committing to a deadline, you relieve the customer of worry that a vital product or service might not be ready in time to meet their needs. That will build trust in the relationship and lead to a better chance of being rewarded with their business.
Have a vision of partnership
If you are cultivating the relationship in all the right ways, you can work on developing a partnership with the customer.    A customer who sees you are in it for the long haul, and that you are actively motivated to help them will soon begin to see you as so much more than just a vendor or supplier.  You then become a business partner.
Eliminate surprises
No one likes to be surprised when their livelihood is at stake.  Just as you pledge to always follow through on your commitments, keep customers in the loop on anything affecting your relationship.  Don't hide any unexpected glitches from them and always be honest.  No long term relationship survives if the two parties aren't honest with each other.  This will help continue  growing such strong roots for the future success of the relationship.  Customers are smart and they know when they are being manipulated.  This will not only damage the future success of this relationship but it will damage your reputation.  Without a reputation for integrity, you'll never be able to cultivate the kind of long-term relationship you are seeking.  There is no such thing as over communicating.  No matter how charming , enthusiastic and persuasive you are without ongoing communication the relationship will not last.
Loyal customers are the best salespeople
As you are building your trust and mutual respect in the relationship, understand what that relationship means.  Rather than having a pocket full of random business cards to clutter your desk, what you need to do is make connections grow and work for you.  If you have created a deep rooted and strong relationship, simply asking your customer if they know of anyone else that could use your product or service should be easy.  This step is so often not used in the sales cycle and what a waste of all that hard work you did to build that relationship.
Using  these simple  philosophies will lead to deep rooted, long lasting, and mutually satisfying  business relationships.