Stripping and Refinishing Floors – Supply Checklist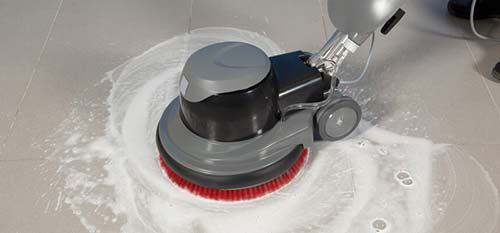 Constant foot traffic eventually drives dirt, soil, and grit deep into the floor finish, causing yellowing, deep scratches, and discoloration. At this time, the floor needs to be stripped of the all floor finish to prepare it for new coats of finish.
Stripping as well as refinishing floors is a job that requires advanced planning with the client. There are additional preparation steps from moving furniture to scheduling the right number of people to do the job. Consult with the client regarding when to schedule stripping and finishing jobs and about moving office equipment.
Here's what Equipment and Supplies you'll need
• Material handling equipment
• Painter's blue masking tape at least two inches wide, if necessary
• Kraft paper or plastic drop cloths at least three feet wide,
if necessary
• Ample supply of clean lint-free or microfiber rags
• Walk-off mat or flattened cardboard boxes
• Putty knife or scraper
• Trash receptacle
• Floor hazard signs
• Standard or microfiber dustmop
• Broom and dustpan
• Mop and bucket or pail for stripping solution
• Bucket or pail for neutralizing solution
• Clean sponge
• Low speed 175rpm floor machine
• Black stripping pads
• Utility pad holder with appropriate scrubbing pads (doodlebug)
• Wet/dry vacuum
• Mop, and bucket and wringer
• Rinse mop, bucket, and wringer (for first clear water rinse)
• Rinse mop, bucket, and wringer (for final clear water or neutral cleaner rinse)
• Clean sponge
• Air movers
• Stripper concentrate chemical
• Slip-resistant, rubber soled shoes
• Gloves
• Protective eye equipment