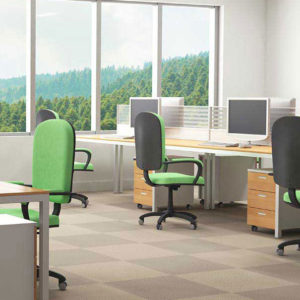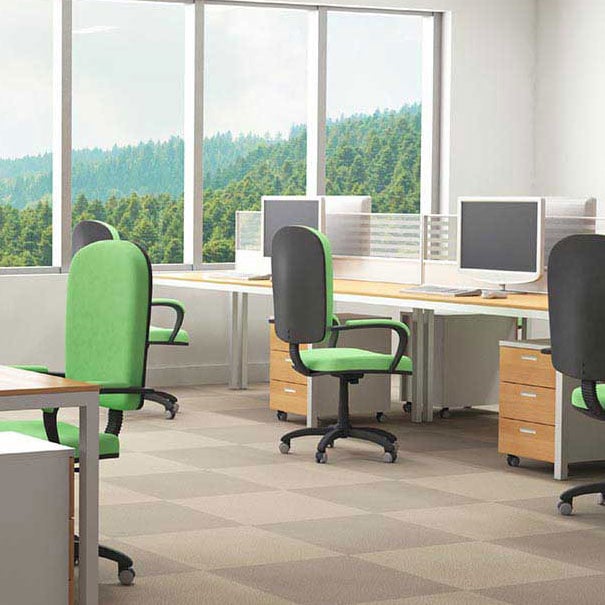 Every time carpet is walked on dirt is ground into the fibers. Foreign matter deposited in a carpet will grind away at the base fiber.  Regular vacuuming removes loose dirt and helps extend the life of the carpet.
As with any cleaning procedure, before you begin inspect and inventory your cleaning supplies. To clean carpets effectively you need:
A carpet rake
Portable backpack vacuum cleaner with attachments and upright or backpack vacuum cleaner
Hazard signs
Dustpan and broom
Gum remover
Putty knife
Gloves
What is needed to properly vacuum carpets:
Choose a commercial or industrial vacuum that is the right size for the square footage of your project. This will ensure the job is done thoroughly and efficiently.
Check the vacuum belt for excessive wear or cracking and replace if necessary. Check the vacuum bag and replace the bag if it is full, or empty the canister.
The first safety rule when working with any electrical equipment is personal safety.  Check equipment cords for fraying and plugs for damage. Do not use the equipment if any damage is found and report it to your supervisor.
Review Safety Data Sheets and use appropriate personal protective equipment such as eye or ear protection.
Place appropriate "Hazard" signs, if needed.
Use only electrical outlets that are not currently in use or that have been designated by the client to power your equipment.
Most companies have computers or other equipment that run 24 hours a day, seven days a week. These items are not to be disconnected from electrical outlets.
Pick up any large debris using a dustpan and broom.
Clean up any spills or spots you come across before you vacuum.
Use gum remover and a putty knife to remove any gum.
Now you are ready to start vacuuming the carpet.