Jani-King of Portland helped fulfill a wish and make a little boy's day a whole lot better. Wyatt Pringle was badly burned in a campfire accident on Father's Day and has been working hard to recover from his injuries.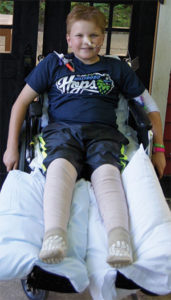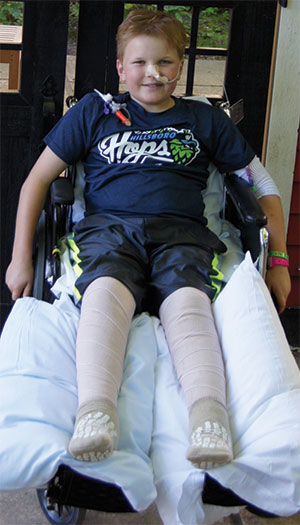 He's a huge baseball fan and won't be able to play for his team this year, but he still follows his favorite local minor league team, the Hillsboro Hops, and his favorite player, Dansby Swanson. As a partner of the Hillsboro Hops, Jani-King Master Franchise Owner Jeff Freeman provided four tickets to Wyatt and his family and was also able to work with the Hops management team to see that Wyatt was the "Play Ball Kid" for the game and meet Swanson as well as other players.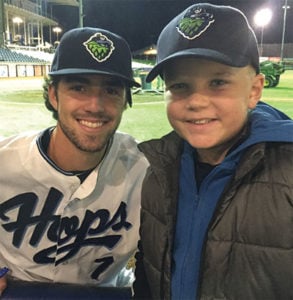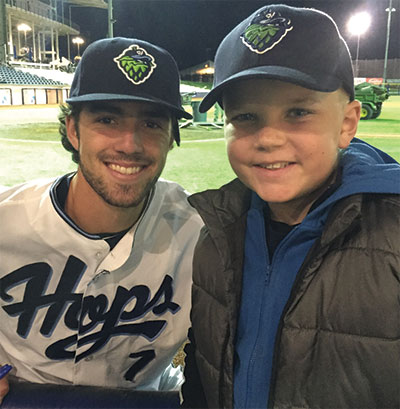 The night at the ballpark went perfectly and Wyatt and his family had a terrific experience thanks to Jani-King of Portland and the Hops.
"Thank you for your incredible generosity to our family and for making such a special moment for Wyatt," said Steve Pringle, Wyatt's Dad. He had a blast at the game and are so grateful for the graciousness of the Hops! Thank you for contributing to what we have been calling "wins" this summer – moments of grace and joy in the midst of this challenging journey."
Thanks again to the Portland office for finding ways to give back
to others in the community!
On a side note, Swanson has since been called up to play shortstop for the Atlanta Braves, giving Wyatt a major league team to cheer for!