Jeff Freeman Honored with IFA Franchisee of the Year Award
Congratulations to Jani-King of Portland and Jani-King of Eugene Master Franchise Owner Jeff Freeman! Freeman was nominated by Jani-King to be recognized as the company's Franchisee of the Year during the IFA's Franchise Action Network annual meeting in Washington DC.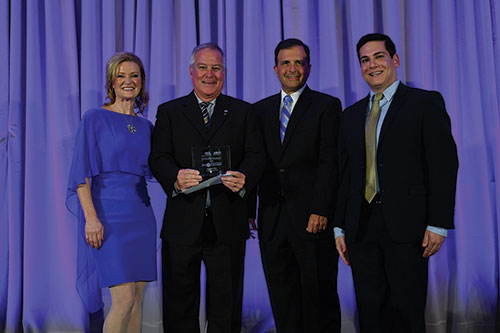 "Jeff Freeman has been with Jani-King 34 years and is a committed, loyal leader and a trusted Jani-King Advisory Council member," said Jerry Crawford, CEO and President of Jani-King. "We are honored to have been able to nominate Jeff for this award and we are grateful for his leadership and ongoing commitment to Jani-King's success." Mr. Freeman is also a respected veteran master franchisee having proudly served in the United States Marine Corps.