Is your Brute fully stocked, make sure with this ultimate list.
What equipment do i need to start and maintain a cleaning business?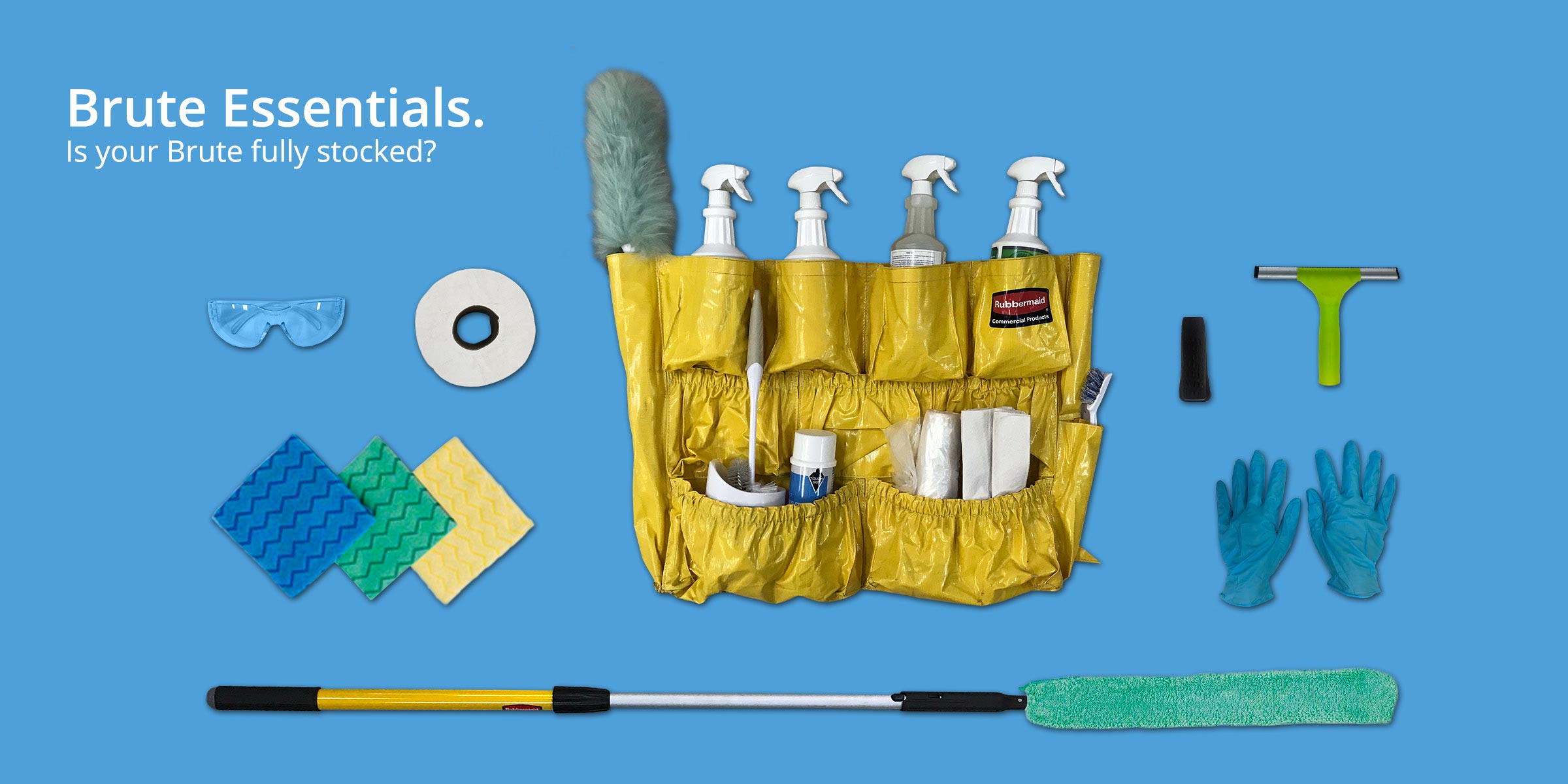 If you provide janitorial services you need an arsenal of items to ensure the job exceeds expectations. Below, we provide the essential list of items for your Brute Rim Caddy.
Goggles- PPE to protect your eyes while cleaning
Toilet paper- to restock the bathroom toiletries
Microfiber or lambswool duster- to trap in dust while cleaning
General or All Purpose Cleaner
Glass Cleaner
Disinfectant Cleaner
Neutral Cleaner
Door stopper- to keep door open while cleaning
Squeegee – glass or window cleaning
Color Coded micro fiber cleaning cloths- color coded to avoid cross contamination, ie: blue for glass, green for general cleaning surfaces (desks, chairs),Yellow for restrooms, etc…
Bowl brush swab- to clean interior of toilets and urinals
Stainless steel cleaner- to clean water fountains and other stainless steel surfaces
Trash liners – multiple sizes to replace liners
Disposable gloves- PPE (Personal Protective Equipment) – protect your hands while cleaning
Paper towels- to restock dispensers
Spotter brush – used to spot clean carpets
Microfiber duster with extension – for high dusting light fixtures, vents, etc…