In 2001, Jani-King Gulf Coast, a Master Franchise of Jani-King International, relocated its corporate office to Ponchatoula, LA, the town where the Enmon family had been rooted since the 1960s. It was a bold move that not only planted the heart of a growing corporation on the crossroads of interstates, I-12 and I-55 but also firmly placed the Jani-King brand among parish peers who were committed to economic growth and development in Tangipahoa.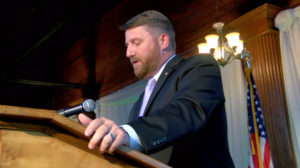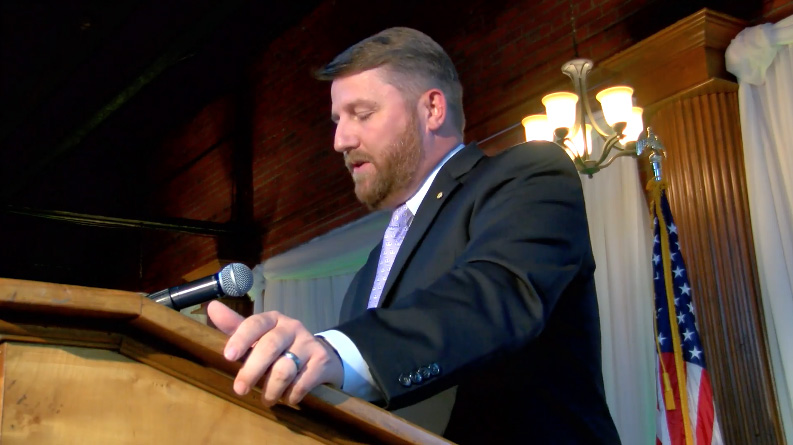 On Thursday, May 3, 2018, the Tangipahoa Economic Development Foundation and the Ponchatoula Chamber of Commerce held their annual luncheon at Le Fleur De Lis Reception Hall in Ponchatoula. Themed "Growing Our Future in Tangipahoa," the event featured presentations from local business leaders, including Jani-King Gulf Coast COO, Chance Enmon, who completed expansion plans and are planning growth through future investment in the community. The event's other presenters were Robby Miller (Tangipahoa, Parish President), Robert Nelson (Elmer Chocolate, CEO), and Edel Banks (Intralox, President)
Focusing on the future, Enmon asked the audience, "Are we going to be a Parish that will drive people and businesses into our community or hold them away?" He then challenged the community to stand up and to be a voice for the future we want to pass on to our children. Recognizing the legacy that his father, Tom Enmon has built, he made his resolve loud and clear saying, are we going to pay it forward and leave the future in better hands, or we going to become the next line of a spoiled generation that squanders opportunities? That future has yet to be written, and we hope the next generation can speak as fondly of us as we do of past generations."
In closing, Enmon addressed the need for personal reflection and resolve saying, "We need to know what we are trying to accomplish and how we're going to accomplish it…but the most important thing is to ask the question, WHY. Why are we trying to achieve this goal? Why are we driving this way? Why are we doing these tasks? When we can answer the question of WHY, anything is possible.
Chance Enmon and Jani-King Gulf Coast thank the Tangipahoa Economic Development Foundation, the Ponchatoula Chamber of Commerce, our civic leaders and the Tangipahoa business community for allowing Jani-King the opportunity to share our vision for tomorrow while providing the tangible resources to make those goals a reality for the people of this great parish and for the entire Gulf Coast Region.