While the actual signing of their latest office cleaning account may have been relatively easy, it only became that way after 13 years of previous results that David and Jaime produced for the same customer. With a long track record like that, opportunities happen.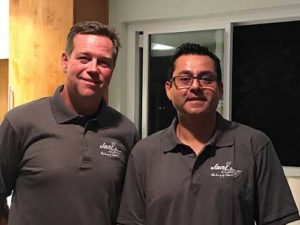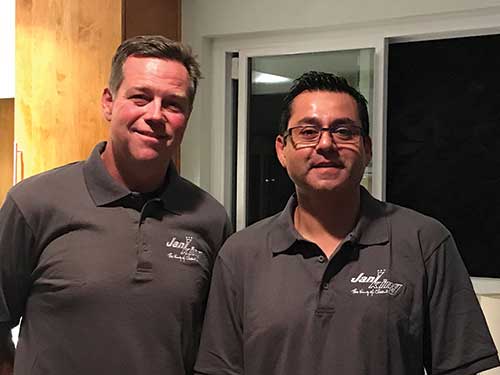 "We recently signed two restaurants which belong to the Brigantine Family of Restaurants," said David, who operates the cleaning franchise with his husband Jaime. "We have worked with Brigantine for about 13 years now, and clean each of their Brigantine and Miguel's Cocina restaurants. They are a wonderful client to work with."
The couple purchased their commercial cleaning franchise in 2005, starting off cleaning accounts on their own. Through the years they have signed many new accounts and built their business to now employ between 25-30 employees on a routine basis.
"We invested in Jani-King because we wanted to work for ourselves doing some sort of trade, but we didn't want to go to school to become an electrician or plumber," said David. "We wanted a trade that was fairly recession-proof, and we wanted the freedom to set our own schedule. We were impressed with the Jani-King of San Diego staff. I also worked at the store and corporate level in franchising for Baskin-Robbins and Dunkin Donuts for many years and understood how franchising worked." 
According to David, there are many advantages to owning a Jani-King franchise, but one particular benefit stands out over the others;
The greatest benefit is that my husband and I have designed our life so that Jaime can take our son to school each morning and I can pick him up after school and we can spend the afternoon together. Another benefit of investing with Jani-King is the name is internationally recognized. That, combined with our freedom and ability to add our own level of customer service, has enabled Jani-King and Jaime and I to create and maintain a great relationship. They are always there for us as a resource. Moreover, they are respectful with us as a franchisees and our clients.