Bryan Battaglia | Regional Director of Montgomery & Dothan
Dwayne "the Rock" Johnson, once said, "Success isn't always about greatness. It's about consistency. Consistent hard work leads to success. Greatness will come." But how do we get there? Here are 4 areas to focus on to get the consistent results that will lead to professional success.
First, we need to focus on what is important.  A big problem managers face is focusing on putting out the "urgent" fires rather than on what's important to the business overall. Leaders need to plan only 65% of their day in detail and use the other 35% to handle the unexpected things that come up. If you are constantly reacting then you are not planning for the future. Results will be achieved when you are clear about what matters most.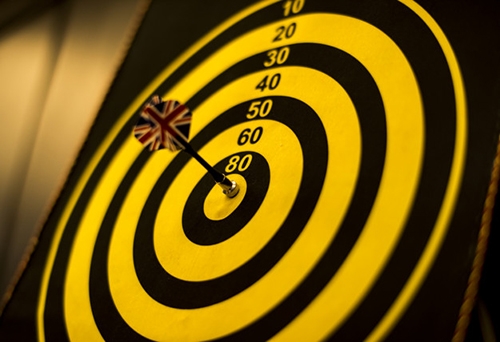 Second, we need to have specific and measurable goals. We must set clear expectations for our employees. We must break the numbers down to show our teams team how the goal is achievable. We must set the goal and show our employees what we need to do each day to attain that goal.  We also need to adjust and adapt as we go. Stay consistent and make up for shortcomings. We must stay focused on the important tasks the team must do each workday to reach the goal.
Third, we must communicate the goals to the entire team. Everyone on the team has to know what the goals are.  If our employees don't know the plan they will develop their own plan.  Leadership should regularly share how the team is progressing towards the goal.  We must make our teams feel appreciated and give recognition and encouragement when they deserve it.  They must know how they are adding value and why what they do matters in attaining the goals.
Last, we must make quality hiring a priority and hold our employees accountable. Hiring, training and retaining quality employees are critical to a business's survival.  Create a positive team.  Get rid of negative employees that bring everyone else down.  We need to hold our employees accountable.  If there is no accountability or discipline then there are no consequences for bad behavior.  If you ignore a problem, you show approval to the behavior.  We must have consistency in our business. Have a plan, stick to the plan, and adjust the plan when needed.  Stay consistent in what you do each day to meet your goals and by the end of the year, your goals will be attained.