GO TO THE HEAD OF THE CLASS WITH JANI-KING
Everyone knows that Jani-King works with big venues.  A Jani-King franchise cleans AT&T Stadium, the home of the Dallas Cowboys – just one of many major sporting event venues taken care of by the King of Clean.
Here in New Mexico, we also clean the Dreamstyle Stadium and Dreamstyle Arena, aka The Pit, at the University of New Mexico.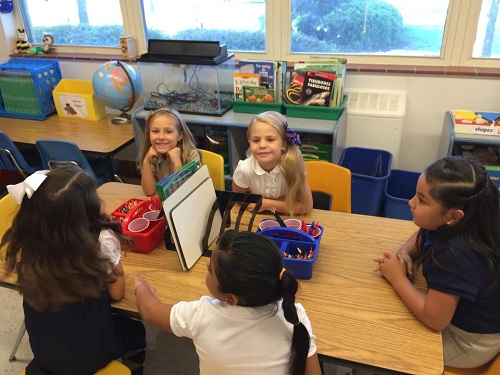 But there's more to the story than that.  We are also the preferred janitorial services vendor for the New Mexico ACES. We service charter schools, traditional public schools, and preschools in the Land of Enchantment.
Parents want a clean environment for their children to learn in.  It's no surprise that education facilities, accommodating large numbers of students on a daily basis, can quickly become breeding grounds for fast-moving germs.  That's where Jani-King New Mexico comes enters the picture.
In cleaning educational facilities, Jani-King gets an A+ from educators for keeping the classrooms clean and germ free.  That means one less thing coming between teachers and their student's education.
Jani-King's school and university cleaning professionals deliver:
An immaculate facility through cleaning practices that maximize efficiency
Dedicated and experienced support to handle any cleaning challenge
24-hour operations support and measured inspections
Jani-King offers more than just competitive pricing and the best cleaning available. We provide your campus with a sense of security and trust, including a comprehensive insurance policy and dishonesty bond as well as value-extensive background checks. Contact us today for a free quote customized to your school's needs.
Remember, it's not just clean, it's Jani-King clean!