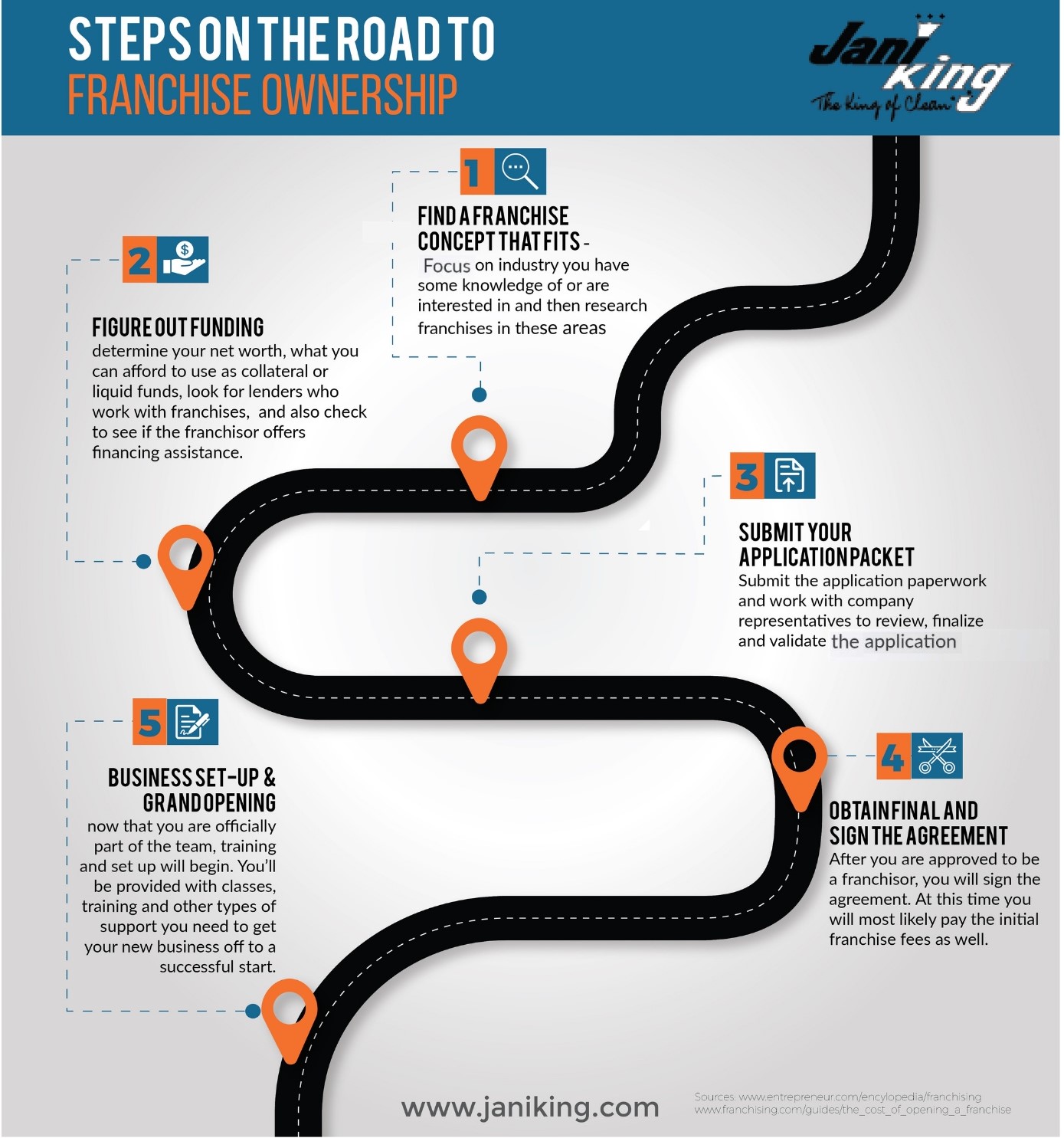 Find a Franchise Concept that Fits

Focus on an industry you have some knowledge of or are interested in, and then research franchises in these areas

Figure Out Funding

Determine your net worth and what you can afford to use as collateral or liquid funds. Look for lenders who work with franchises and check to see if the franchisor offers financing assistance

Submit Your Application Packet

Submit the application paperwork and work with company representatives to review, finalize and validate the application.

Obtain Final and Sign the Agreement

After you are approved to be a franchisor, you will sign the agreement. At this time, you will most likely pay the initial franchise fees.

Business Set-Up & Grand Opening

Now that you are officially part of the team, training and set-up will begin! You'll be provided with classes, training, and other types of support you need to get your new business of to a successful start.